Transgender people are disproportionately the victims of violence and murder, often the result of transphobia. Over the last decade, each year has surpassed the previous as the deadliest on record for the trans community in the United States as the federal government mostly ignores the issue.
We remember and honor those who have passed this year as a result of violence, offering our condolences to their friends, families, and loved ones. We will continue to update this piece with each new murder as a reminder of just how horrifying and widespread the problem is.
Christa Leigh Steele-Knudslien
Get the Daily Brief

The news you care about, reported on by the people who care about you:
Christa Leigh Steele-Knudslien became the first transgender person known to be killed in the United States this year. She was killed in her home in Massachusetts on January 5. Her husband, Mark Steele-Knudslien, turned himself into police and admitted to bludgeoning and stabbing her to death. He has since changed his story and has pleaded not guilty to the crime.
She founded both the Miss Trans America pageant and the regional Miss Trans New England.
"Her thing was always that transgender women are beautiful and need a venue for trans women to be seen as beautiful," her friend, Justin Adkins, told the New York Post.
Viccky Gutierrez
Viccky Gutierrez died after becoming trapped in her apartment in Los Angeles, on January 10, which had been set on fire. The Los Angeles Police Department arrested Kevyn Ramirez, who has admitted to killing Gutierrez, the following night.
She came from Honduras and was working and sending money home to her family. Her sister called her "the foundation of this home" and said the family was devastated by her death.
Celine Walker
Celine Walker was shot and killed in Jacksonville, Florida, on February 4. Police found her body at an Extended Stay America hotel.
Media and police misgendered and deadnamed her; friend Naomi Michaels said she talked with the Jacksonville Sheriff's Department and they made it "very clear" that they "do not refer to victims as Transgender."
Tonya Harvey
Tonya Harvey was shot and killed in Buffalo, New York, on February 6. She died at the scene.
An Erie County District Attorney's Office spokesperson said the office is "extremely concerned about a spike in homicides of transgender people across the country and will be, as part of this investigation, looking into whether or not this is a potential hate crime."
Zakaria Fry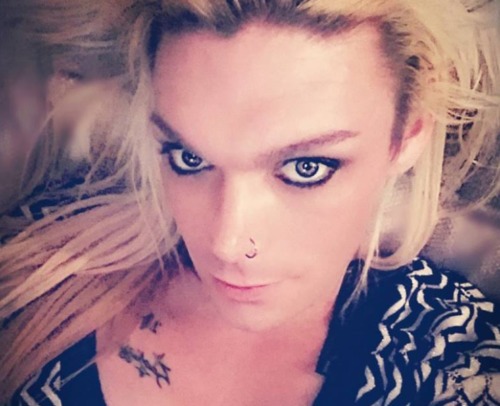 Zakaria Fry went missing from Albuquerque, along with her roommate, Eugene Carrell Ray, in late January. Their bodies were discovered outside of Santa Fe in mid-February.
Friends shared their remembrances on her Facebook page.
"You were my older sister. You took care of me and loved me like family. I'll forever love you. I'm sorry," wrote Maddy Wilson.
Phylicia Mitchell
Phylicia Mitchell was shot and killed outside of her home in Cleveland on February 23.
The hairstylist was remembered by her longtime partner, Shane Mitchell, who said the pair had battled through homelessness and drug addiction together, as a loving and kind person.
"She was a good person, even though she had a drug problem, she's a good person," Mitchell said. "She got mixed up with the wrong people."
Amia Tyrae Berryman
Amia Tyrae Berryman was shot and killed in Baton Rouge, Louisiana, on March 26.
Police discovered her suffering from gunshot wounds at a motel. She died on the scene.
"Y'all want to talk about gun violence, what about the Black trans women who aren't here?" wrote Raquel Willis, of the Transgender Law Center, on Twitter, sharing an article on Berryman's passing. "What about the ones still in fear?"
Sasha Walls
Sasha Walls, a transgender woman from South Carolina, was shot and killed on Easter morning. Walls was shot multiple time inside her car. Authorities say Walls' car idled in the middle of a country road for over two hours with her body slumped over the steering wheel as motorists drove around without stopping. Once someone pulled over to check on her welfare, it was too late.
Karla Patricia Pavon
Karla Patricia Pavon died on May 9 after she was found strangled in her apartment. Witnesses said that she invited a man she met online to her place and that he was seen leaving her apartment that afternoon.
Nicole Hall
Nicole Hall's body was found on May 12 in the White Rock Creek in Dallas by a kayaker. She was identified several weeks later through police sketches.
She was well-known in the local transgender community. "She was a pioneer in the Texas Black Trans Community, and paved the way for many transfolk that came after her," her friend Shannon Walker said.
Nino Fortson
Nino Fortson was found shot to death on May 13. Police say that the shooting followed a verbal altercation with four others.
Fortson, 36, was genderqueer and a member of the House of Blahnick in Atlanta's ballroom scene, known particularly for her "butch realness."
Gigi Pierce
Gigi Pierce was found shot to death on May 21 in Portland, Oregon.
She was originally from Boise and was homeless when she went to Portland. She is remembered as a generous person who helped others in the women's shelter.
"She'd give you the shirt off her back and feed you if she could," said her friend Patricia Hart.
Her friends believe that she was trying to help the person who ultimately killed her quit drugs.
Keisha Wells
Keisha Wells was found shot to death on June 24 in a parking lot near an LGBTQ bar in Cleveland, Ohio.
A homeless man who police believe helped move her body was arrested shortly after.
"Pokey was funny," Wells's aunt Regina Spicer said, referring to Keisha with a nickname. "Pokey liked laughing and telling funny stories about people. But when [she] loved you and cared about you, [she] loved you."
Sasha Garden
On July 19, Sasha Garden was found dead outside an apartment complex in Orlando, Florida.
Originally from Milwaukee, she went to Florida to find herself.
"She was a very outgoing person, very outspoken," a friend and local transgender community leader said. "Somewhat of a firecracker."
Diamond Stephens
It took over a month for LGBTQ media to find out about Diamond Stephens's death because she was misgendered in the media.
Police believe that she was shot by someone inside the van she was driving in June.
"It's not right for someone to just go out and take [her] life away from [her] like that. We are hurting really bad," her cousin said.
Vontashia Bell
Vontashia Bell of Shreveport, Louisiana, was shot twice. Police found her alive, but she later died at the hospital.
She was 18-years-old.
Dejanay Stanton
Dejanay Stanton of Chicago was found with a gunshot wound to the head on the same day that Vontashia Bell died in Louisiana.
"She was so sweet. Every time you saw her she had a smile on her face," local transgender activist LaSaia Honey Wade said. "She was just trying to live her best life as a young girl."
Londonn Moore
The body of Londonn Moore was discovered in Florida in the early morning of September 8. She was found shot to death on Sawyer Circle near the county line in an undeveloped part of Port Charlotte, near a school bus stop.
Police quickly determined that the death was suspicious and began a search for her car.
"It's the fifth person in Florida alone this year, so we see it's a huge crisis and needs to be addressed and talked about," said Hal Trejo of All Rainbow and Allied Youth Inc.
Ciara Minaj Carter
31-year-old Ciara Minaj Carter was found stabbed to death in an abandoned building in the West Garfield Park area of Chicago. Chicago police found Carter's body late in the evening on October 3. Police have said that she was in an argument with an unidentified male prior to her death.