If you're feeling sad because Pride events around the world have been canceled this year, New York City is giving you a reason to put on your rainbow gear and celebrate.
They're throwing a star-studded Pride event filled with celebs and entertainers like Schitt's Creek star Dan Levy, pansexual Afro-futurist musician Janelle Monáe, gay actor and singer Billy Porter, bisexual comedienne Margaret Cho, gay TV personality Carson Kressley and many many more!
Related: Calvin Klein launches a star-studded campaign filled with LGBTQ celebs for Pride 2020
In April, New York City Mayor Bill de Blasio canceled all city permits for public events in June, including the city's annual Pride march. However, organizers for NYC Pride recently announced that New York's WABC Channel 7 will still be airing a special Pride event broadcast on Sunday, June 28 from 12 to 2 p.m. EST.
The event will honor health-care workers who have helped fight coronavirus in the Big Apple and feature several notable celebs as Grand Marshals, including Levy, Chinese human rights activist Yanzi Peng, transgender civil rights advocate Victoria Cruz, and The Ali Forney Center, the nation's largest organization for helping homeless queer youth.
The event will be hosted by members of the WABC Channel 7 news team with Kressley serving as a special guest host.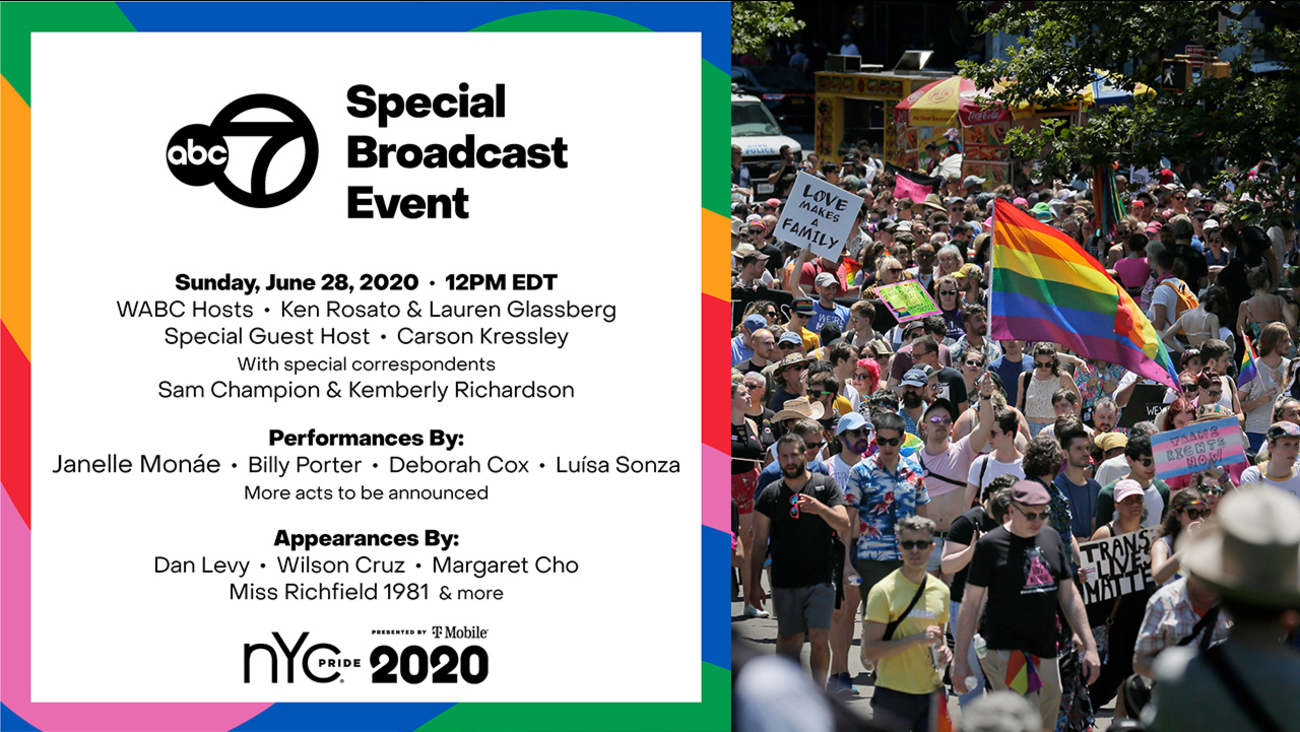 "NYC Pride is a special place for so many. I couldn't imagine a year without celebrating with the fabulous LBGTQ people in New York," Kressley said. "When I was asked to join this special broadcast event with my friends at WABC it was a no brainer. Pride is something we carry with us all year long, and though we can't be together in the way we are accustomed I'm grateful to be a part of it in this way."
Viewers can also expect special performances by Monáe, Porter, lesbian Canadian singer Deborah Cox, lesbian Brazilian performer Luisa Sonza, and guest appearances by Cho, gay actor Wilson Cruz, drag performer Miss Richfield 1981, and other surprise special guests.
Comedian Billy Eichner was not listed on any promotional materials. He has not responded yet on Twitter.
This year's march is all the more important because it commemorates the  50th anniversary of the city's first Pride March. Last year, the city hosted World Pride in commemoration of the 50th anniversary of the Stonewall Uprising, the historic event that kicked off the modern U.S. LGBTQ civil rights movement.