After the decathlon, Wheaties boxes, the Kardashian media empire, two seasons of I Am Cait and the release of her bestselling memoir, what's next for Caitlyn Jenner? Would you believe politics?
It's true: Jenner revealed to an audience in New York City Tuesday evening that she "would seriously look at a run" for elected office.
The hugely hyped tour for her book, The Secrets of My Life, reunited the transgender reality star with her friend and former costar Jennifer Finney Boylan at Manhattan's 92nd Street Y. Boylan is also promoting her 14th new book, Long Black Veil, a mystery novel that features a transgender protagonist with secrets of their own.
And it fell to Boylan to interview Jenner about her memoir, the secrets she's kept, her politics and her own ambitions.
"I've got way too many skeletons in my closet," Jenner recalled telling people, before her transition, that she was urged to get into politics.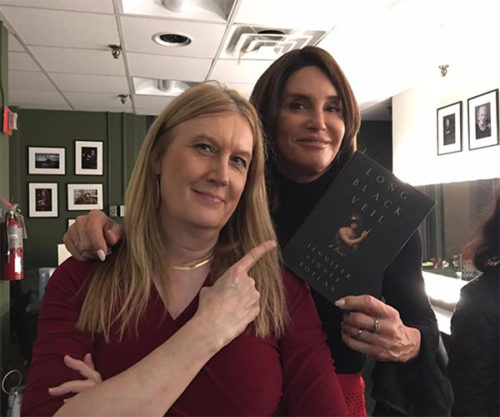 As CNN reported, she told Boylan that now she has no more secrets, and over the next year or two, she plans to consider whether she could be more effective as an agent of change for trans Americans by working with her foundation.
"Or would I be better working from the inside," asked Jenner, rhetorically. "If that is the case… I would seriously look at a run. It just depends where I could be more effective."
Jenner was also asked by a member of the audience if she would ever consider a job in the Trump administration, which she called a legitimate question.
Although she admitted to voting for Trump and is known to be a lifelong conservative, Jenner said she won't give the president or the Republican Party cover, if they "screw up."
"My loyalties are not with Donald Trump. I will come after him and come after Republicans if they come after my community," said Jenner. "I've got a voice and they better listen, OK? I will come after them."
Comments on Boylan's Facebook post ranged from "Awesome" to "Good God, no!" Add your comments below.