In the first week of June 2022, NYC unveiled the city's largest LGBTQ flag on the Grand Stairs of Four Freedoms Park on Roosevelt Island. The 100-by-30-foot flag, which last made an appearance three years ago, is markedly different this year, featuring a five-striped arrow on top of the usual six-striped rainbow.
This is called the Progress Pride Flag. Since its creation in 2018, it's slowly being embraced by the LGBTQ community as a newer, more inclusive symbol of pride. Read on to discover the Progress Pride Flag's meaning, origin, and importance in today's political and cultural landscape.
Related: Is there a straight Pride flag? Exploring the controversy of the heterosexual flag
What Is The Progress Pride Flag
The Pride Progress Flag was designed in 2018 by graphic designer Daniel Quasar. It includes five new colors shaped into an arrow or a chevron pointing right. The colors are black, brown, light blue, pink, and white.
Quasar's design is actually a redesign of a pride flag that the city of Philadelphia launched in June 2017 that features black and brown stripes on top of the usual six rainbow colors.
What Does The Progress Pride Flag Mean?
The black and brown colors of the Progress Pride Flag represent marginalized LGBTQ people of color, as well as those living with AIDS/HIV and those who died from AIDS/HIV complications. Since the AIDS crisis of the 80s, it was POCs that were largely affected by HIV and AIDs.
Quasar also added the colors light blue, pink, and white to represent the transgender community. The colors, which appear on the transgender pride flag created by Monica Helms in 1999, mimic the shades traditionally associated with baby boys and baby girls, as well as those who are intersex, in transition, or non-binary, respectively.
According to Dezeen, Quasar included the new colors in a chevron pattern because he felt that "the six-striped LGBT flag should remain separated from the newer stripes as they differ in meaning" and to "shift focus and emphasis to what is important in our current community climate." The climate in reference being the spate of police brutality experienced by POCs in and out of the LGBTQ community, as well as the rise in violence and discrimination towards the trans community.
Thus, the inclusion of the chevron or arrow pattern, which points to the right to represent "forward movement" or progress. Its placement on the left side of the original rainbow flag indicates that "progress still needs to be made" for the represented communities.
The Intersex-Inclusive Pride Progress Flag
In May 2021, advocacy group Intersex Equality Rights UK launched an intersex-inclusive version of Quasar's Progress Pride flag. It was designed by intersex advocate and columnist Valentino Vecchietti. This new version incorporates the intersex flag by housing the golden yellow background and purple circle of the intersex flag in a triangle inside the five-striped chevron.
Australian researcher and bioethicist Morgan Carpenter designed the intersex flag in 2013. Carpenter chose the colors golden yellow and purple specifically to avoid "referencing gender stereotypes, like the colors pink and blue". The circle, which is "unbroken and unornamented", symbolizes "wholeness, and completeness, and [intersex people's] potentialities".
On his blog, Carpenter writes that intersex people continue to fight for bodily autonomy and genital integrity today, as non-consensual genital surgeries are still often performed on intersex children. The flag acknowledges this and symbolizes intersex people's "right to be who and how we want to be."
 

View this post on Instagram

 
A Brief Timeline Of LGBTQ Pride Flags
Since the first rainbow flag was created in the 1970s, the LGBTQ pride flag has continued to evolve as the needs of the community have shifted through the years. Here is a brief timeline of the community's most popular pride flag:
1978
In 1978, artist and drag queen Gilbert Baker designed the very first pride flag. It was created after then-San Francisco city Supervisor Harvey Milk requested Baker to design something that could stand as a symbol of pride for the LGBTQ community.
Baker's flag consists of six colors, representing:
Hot pink: Sex
Red: Life
Orange: Healing
Yellow: Sunlight
Green: Nature
Turquoise: Magic and art
Indigo: Harmony
Violet: Spirit
Later on, the hot pink stripe was removed to make manufacturing easier, as the colored fabric was difficult to source. Turquoise was removed as well to make the flag easier to split in half, and indigo was replaced with blue.
 

View this post on Instagram

 
1998
Two decades after the LGBTQ community adapted Baker's flag as an all-encompassing symbol of pride, Michael Page created a flag to represent the bisexual community.
Page's bi flag includes three stripes, a thick pink stripe representing same-sex attraction, a thick blue stripe representing opposite-sex attraction, and a thin purple stripe representing attraction to both sexes.
1999
A year after Page's flag was launched, Monica Helms, a veteran and trans woman, created the transgender flag. According to Helms, the five-striped light blue, pink, and white flag was designed in such a way that, "no matter which way you fly it, it is always correct, signifying us finding correctness in our lives."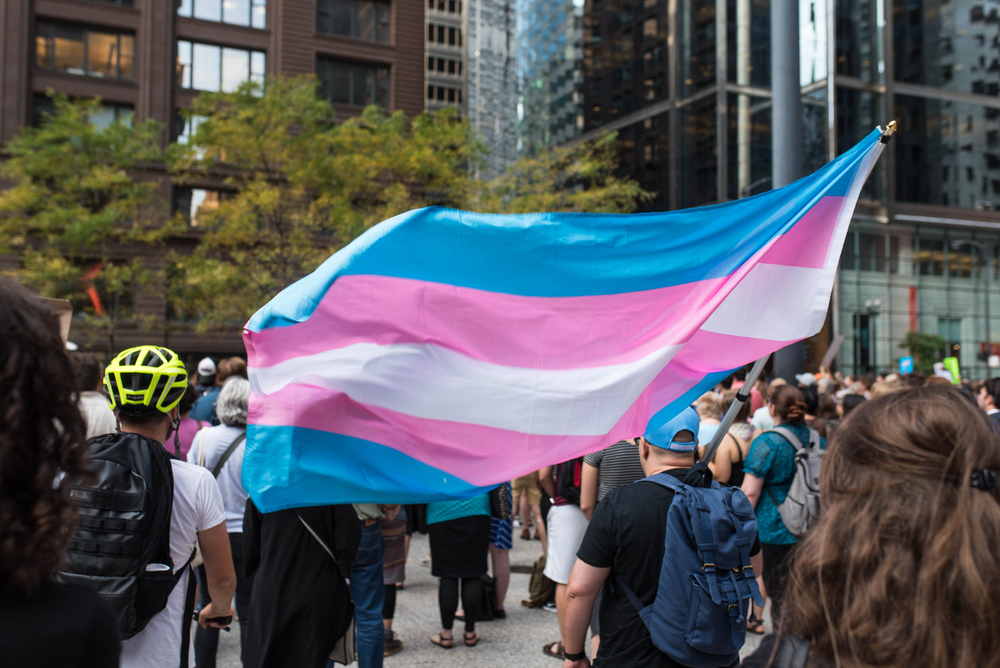 2017
In 2017, the city of Philadelphia launched a new version of the rainbow pride flag as part of a citywide campaign called "More Color More Pride". This came after a string of racist encounters in Philly's Gayborhood.
The flag, which builds upon the original six-color flag by including black and brown stripes at the top, was born out of a partnership between design agency Tierney and the Philadelphia Office of LGBT Affairs.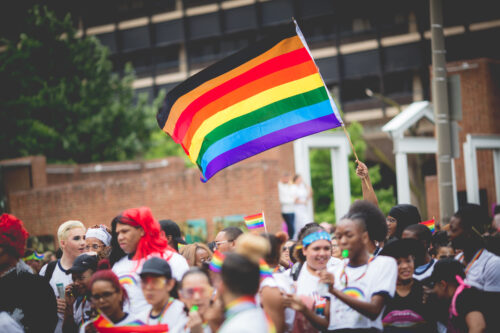 Final Thoughts
As the LGBTQ community continues to evolve and face new issues, the pride flag serves as a continuously evolving symbol of inclusivity, community, and hope. The new Progress Pride flag shows that, as POCs, transgender, and intersex members of the community face heightened levels of discrimination and violence in this day, there is a need for increased visibility and representation.
Related: Pansexual art teacher fired after allowing students to draw Pride flags