Riverdale actor Lili Reinhart came out as bisexual to help get people to attend a Black Lives Matter protest.
In an Instagram story, the 23-year-old actor who plays Betty Cooper on the CW series, posted an announcement for an "LGBTQ+ for Black Lives Matter protest" in West Hollywood, California on Wednesday.
Related: Actress Rosario Dawson comes out
"Although I've never announced it publicly before, I am a proud bisexual woman," she wrote in the caption for the announcement. "And I will be joining this protest today. Come join."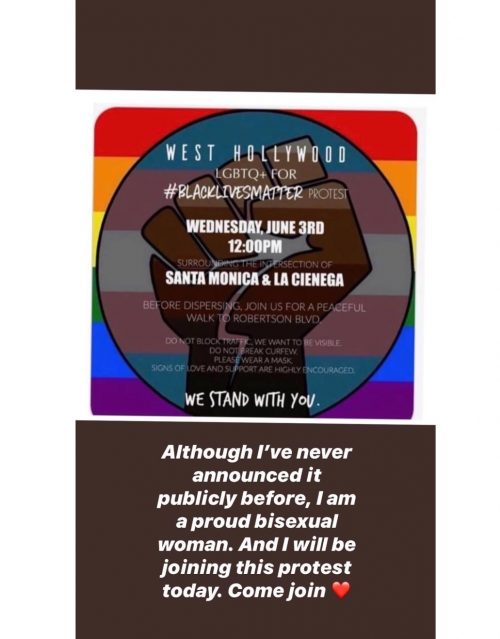 Last week, a video surfaced of George Floyd, an unarmed, handcuffed Black man, dying as a white Minneapolis police officer kneeled on his neck for eight minutes and 46 seconds, including three minutes after Floyd stopped breathing. The police officer, Derek Chauvin, and three others who were with him face criminal charges.
Protests against institutionalized racism and police brutality erupted all over the country and have continued into this week.
Reinhart has been using her social media accounts to speak out against racism.
"I want to say that I am ashamed of the racism that exists in this country," she tweeted on Tuesday. "We are taught to look at our police officers as helpful and friendly when we learn about 'leaders' in elementary school. Our 'leaders' have failed us today."
I can't begin to imagine the horror of worrying that you won't be protected by your "leaders" because of the color of your skin.

I know that white privilege exists and I cpuld never fully understand what it's like to be oppressed because of my race.

— Lili Reinhart (@lilireinhart) June 1, 2020
US Weekly reports that Reinhart was dating Riverdale co-star Cole Sprouce until they broke up last month.