The world of TV becomes so much queerer when you stop filtering for English. Hollywood isn't the only place embracing the rising trend of LGBTQ+ storytelling. In fact, many Latin American TV shows that have become popular in the U.S. are filled with daring and complex LGBTQ+ characters.
These characters show that the nuances of LGBTQ+ identity transcend culture, resonating with queer U.S. audiences even though they speak a different tongue. So here are LGBTQ+ Hispanic TV characters worth streaming for their hilarity, drama, and powerful visibility across cultures.
Related:

Jose Sarria originally wanted to be a teacher. But one arrest helped him go from drag queen to political legend.
Cristina Ortiz Rodríguez from La Veneno
Get the Daily Brief

The news you care about, reported on by the people who care about you:
La Veneno's Cristina Ortiz Rodriguez (played by Daniela Santiago Villena) is probably one of the most simultaneously unhinged and endearing characters ever portrayed. The show is based on a real-life persona who became one of the first transgender celebrities across Latin America — an actress, singer, and TV personality who gained even greater fame by being interviewed on national talk shows.
The limited series La Veneno (The Poison) was a triumph — and as Rodríguez's catchphrase goes, "un escandalo" — for Spain, trans people, and sex workers, serving as a beacon for the complexities of life, aging, and human existence. Most importantly, her character showed how tackling life unapologetically and head-on can inspire the next generation of uncompromising queers to survive and surpass societal expectations.
Jaime Castro from Broad City
Many messy straight girls rely on their gay besties to keep them grounded, and Broad City took that fact to comedic extremes. Jaime Castro (played by Arturo Castro) was the roommate and North Star to the irresponsibly free-spirited Ilana Wexler (played by Ilana Glazer).
In the comedic series Broad City, the gay Guatemalan character's queerness was hardly ever the most eyebrow presence in the room — in fact, compared to Wexler, he proved that gay supporting characters can sometimes be the most level-headed people around.
In an industry that makes a gimmick out of queerness — often reducing gay men to comic relief or day-saving gayngels — this messy girl and grounded gay dynamic was welcomed. The show even featured an episode where Jaime got his citizenship, illustrating a real-life immigrant experience.
Guillermo Graziani and Pedro Beggio from Farsantes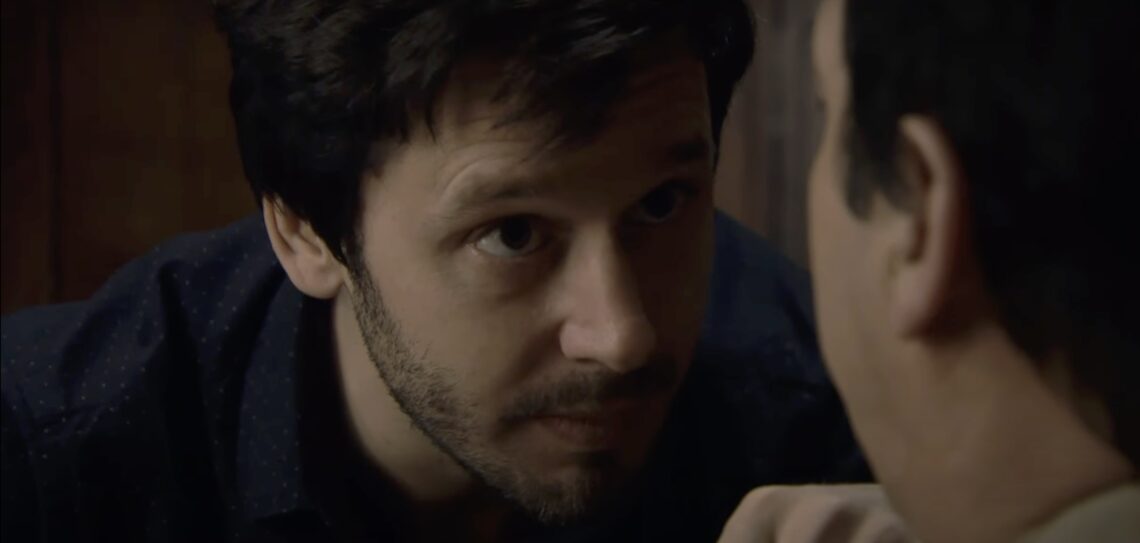 Imagine the beloved plot of Grace and Frankie turned into a soap opera; Farsantes (The Bluffers) was Argentina's first TV series to feature a gay couple as main characters and a gay romantic storyline as a major plot (rather than a minor subplot).
In this particular case, a gay love affair occurred between Guillermo Graciani (Julio Chávez) and Pedro Beggio (Benjaín Vicuña), two closeted lawyers working in the same law firm who are also both married to women. Their budding romance creates major drama, of course, as they struggle to keep their romance a secret among their sharp-witted colleagues, passionate wives, and vengeful family members threatening to ruin the men's shot at love.
Omar Shanaa from Elite
Elite, a Spanish-language Netflix original series, hardly needs any introduction because of its widespread critical acclaim, its talented cast, and its alluring setting in a wealthy Spanish private school. However, one of the series' titular characters, Omar Shanaa (played by Omar Ayuso), is Mexican, bringing a different Hispanic visibility into the series.
The dramatic thriller follows working-class students who discover a world of extravagant parties and dark secrets when they transfer to an elite high school. While there's murder, melodrama, and intrigue to spare, simply put, Elite proved the adage "sex sells" is no different for gayness. Global audiences have been captivated by its unencumbered queer sensuality for seven seasons, and critics have praised the show for its binge-ability while also praising its talented cast and compassionate handling of social issues like addiction, the effects of social media, and mental distress.
Though the scriptwriters said goodbye to Shanaa in season 5, the upcoming final season will celebrate his return alongside new cast member Anitta, one of the biggest Latin queer pop stars on the charts.
Emma Hernandez from Vida
In Vida, Emma Hernandez (Mishel Prada) is reunited with her estranged straight sister Lyn (Melissa Barrera) in Boyle Heights, Los Angeles after their mother dies. The Mexican-American sisters proceed to have their respective queer escapades, including Lynn pegging "alpha" males.
For Emma's part, she grieves her mother while coping with memories of being rejected and sent away for being a lesbian. Despite this, love ultimately creates acceptance and healing between the family members in all sorts of heart-aching ways, even as they navigate challenging financial and emotional matters left by their mother's passing.