Memorial Day is a day to honor members of U.S. military personnel who have died in service to our country.
It's federally observed, which means that a lot of people have the day off from their jobs. With that being the case, audiences are looking for something to watch on TV. What better way to celebrate our friends in the military than by watching some LGBTQ-themed films about them. Here are five films to watch this Memorial Day.
Related: 5 LGBT movies you can watch on Netflix if you're over the holidays & Black Friday shopping
Beau Travail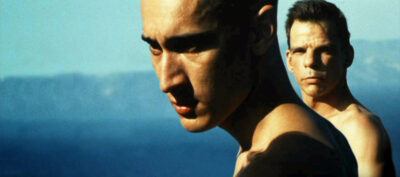 Now Beau Travail isn't necessarily an LGBTQ film; however, it is pretty gay-adjacent. The film is about a Foreign Legion Officer in the Gulf of Djibouti who becomes jealous of a rising young recruit. This movie explores toxic masculinity and the effects of repressing one's sexuality. It's an interesting character study and a movie worthy of a watch today.
Moffie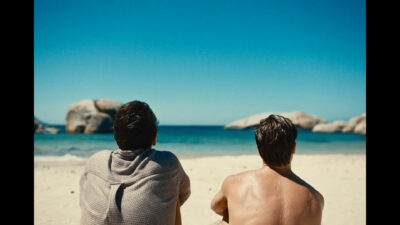 Another film set in Africa, this time South Africa, is Moffie. This film is about a young recruit who hides his sexuality while enlisted in the military. He soon begins a relationship with another recruit that could lead to disaster for both of them. It's a sweeping romance filled with love and heartbreak and it's the perfect film for anyone who wants to see a military love story.
Firebird
Firebird is a recent release about the relationship between a soldier and a fighter pilot during the height of the Cold War in Russia. Since – no surprise – being gay in the Soviet military was not allowed, these two comrades had to keep their relationship a secret. Another clandestine affair, but this one tracks their relationship over the years. It's a touching story about identity and love, and it's the perfect romance to watch this Memorial Day.
Yossi & Jagger
Set on the Lebanese border of Israel comes this tender romance between a unit leader and his commanding officer. Yossi & Jagger follows two Israeli soldiers as they explore their feelings for one another as their fellow soldiers become suspicious of the relationship.
However, when an imminent attack comes to the unit, the relationship between Yossi and Jagger is tested. Prepare to shed a few tissues for this romance tale, because crying is a requirement for this beautiful love story.
Serving in Silence: The Margarethe Cammermeyer Story
This next film is for any fan of Glenn Close, courtroom dramas, and films based on a true story. Serving in Silence follows Colonel Margarethe Cammermeyer as she faces discrimination for coming out as a lesbian during an interview. When discharged because of her sexuality, Cammermeyer takes her case to court and fights to end discrimination.
It's a champion of a film worth a watch this Memorial Day for being one of the few films to tackle Don't Ask Don't Tell during its time.