According to a recent Family Equality Council survey, 68% of LGBTQ millennials are considering becoming parents for the first time or having more children, with 41% considering foster care and 58% considering private adoption.
Research from the Williams Institute at the UCLA School of Law finds that same-sex couples are significantly more likely than different-sex couples to be raising adopted or foster children. One in five same-sex couples are raising adopted children compared to just 3% of different-sex couples, and 2.9% of same-sex couples have foster children compared to 0.4% of different-sex couples.
It's essential to understand the various options available to prospective parents and the legal and financial implications. Adoption laws vary by state and planning for adoption fees and the cost of raising children is essential, so you should consider consulting with legal and financial experts.
Here's a practical guide to several common approaches to adoption, and what you need to know as you begin the process of creating your own family.
Foster care adoptions
It's important to remember that foster care is not simply an alternative to private adoption; children adopted through the foster system are typically older than those adopted privately, and for many children, the goal will be family reunification, rather than adoption. Parents who choose to adopt from the foster system should do so because of a sincere desire to provide a loving home to one of the many children who need one.
Adopting from foster care is one way to build a family. You are helping kids find a home, even if temporary. In many cases, there are few or no fees beyond the day-to-day care of the child, but be prepared for fees and out-of-pocket expenses that could be as high as $2,500. These costs cover the home study and some other expenses, such as travel. In many cases, the expenses can be reimbursed through the Adoption Tax Credit.
Licensed private agency adoptions
If foster care is not for you or you have your heart set on adopting an infant, the private agency route is one way to go. Agencies will facilitate the home study, document preparation, legal services, travel, counseling and needs. The fees for licensed private agency adoptions typically range between $5,000-$50,000, and the most recent survey from ​Adoptive Families​ placed the average cost of privately adopting a newborn at $43,239.
There are resources and grants to help make it happen, including the federal Adoption Tax Credit, but you won't find the same level of financial assistance that's offered to families adopting from foster care.
Independent adoptions (also known as "Private Adoptions")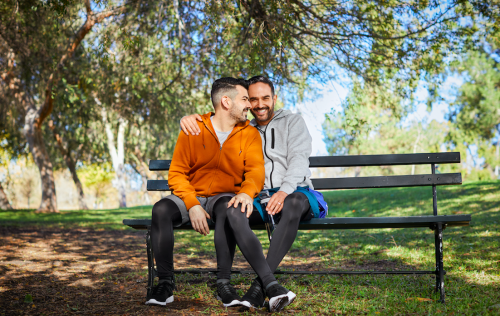 The challenges of an independent adoption—an adoption in which the adoptive parents and birth mother find each other through a source other than an adoption agency—can vary greatly from case to case and from state to state. In general, expenses range anywhere from $8,000-$40,000 or more. The average family in the Adoptive Families survey spent $37,829 to adopt a newborn, but the specific circumstances of your adoption will make a big difference here. Adopting from a family member, for example, will likely incur fewer expenses than independent adoption requiring extensive travel and multiple attorneys.  In any case, it is critical that you work with an adoption attorney who specializes in adoptions by LGBTQ people and understands the laws in your state and the state or country where the child was born.
International adoptions
International adoption is a very difficult option for most LGBTQ families, as many countries discriminate by banning international adoption by same-sex couples or by single people who are openly LGBTQ. Due to this, expect fees for International adoptions to range between $7,000—$30,000.
Second-parent adoptions
Whether you and your partner choose to have a biological child or you wish to adopt a partner's child from a previous relationship, the process is the same: you'll need to undergo a second-parent adoption, also known as a co-parent adoption. This is true even if you and your partner are legally married and both of your names are on the child's birth certificate. Family law experts and the National Center for Lesbian Rights overwhelmingly recommend that same-sex couples obtain an adoption or parentage judgment to protect the legal rights of the non-biological parent.
The reasoning for this is that LGBTQ families exist in a constantly shifting legal landscape, and laws can vary from state to state—or from country to country if you're traveling or living internationally. A second-parent adoption ensures that wherever you go, your parental rights will be legally recognized.
Expect to spend $2,000—$3,000 for these legal services, but some legal groups will consider doing legal services pro bono, depending on your financial circumstances.
Planning for the future
Budgeting for your growing family doesn't stop when the papers are signed. You still need to plan for life beyond adoption—college savings and the cost of any unpaid leave you or a partner may be planning to take should be considered as part of your overall long-term strategy.
Legal and financial advisors can help you put together a detailed, step-by-step plan to get ready for adoption and everything that comes with it. The more information you have before you adopt, the better prepared you'll be for fulfilling your dream of creating a family of your own.