The Church of Sweden has voted to begin using gender-neutral language when referring to God.
The church pointed out that if God exists, the entity is likely neither male nor female. (Ambiguity as to the existence of a higher power mine).
"Theologically…we know that God is beyond our gender determinations, God is not human," Archbishop Antje Jackelén said.
Clergy will now be encouraged to simply say "God," instead of "Lord" and "He/Him/His."
The Evangelical Lutheran church will also update its 31 year-old handbook on how services should be conducted, with the gender-neutral language shift being but one change.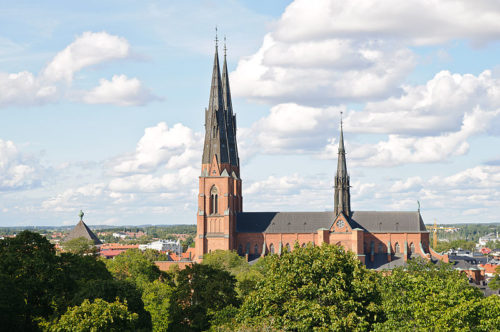 The vote came on Thursday, at the end of a meeting of the church's decision making body.
Naturally, not everyone greeted the news that an all knowing, all powerful, immortal creator entity from their favorite book wasn't a man.
Christer Pahlmblad, an associate theology professor at Sweden's Lund University, told the Kristeligt Dagblad newspaper, in Denmark, that the vote was an example of "undermining the doctrine of the Trinity and the community with the other Christian churches."
Because apparently those other churches are so hung up on God being a dude that they couldn't possibly be seen socializing with one that isn't equally patriarchal.
"It really isn't smart if the Church of Sweden becomes known as a church that does not respect the common theology heritage," he said, seeming to ignore the constantly evolving nature of religion and society, a history one would expect him not to know.
The Church of Sweden is a former state church, and over 60 percent of the country's citizens are counted as baptized members. It voted in favor of same-sex marriage in 2009.
The policy will take effect May 20, on Pentecost, a Christian holiday celebrating the descent of the holy spirit upon the followers of Jesus during the Feast of Weeks.