Gay hookup app Scruff conducted a wholly informal survey this past weekend that strongly suggests New York State voters support Hillary Clinton over Bernie Sanders for the Democratic presidential nomination, and by a very large margin.
Out of 900 participants, 57% said they planned to vote for Clinton, while Sanders received 32% of the votes.
Not surprisingly, Donald Trump came in fourth place, and then there were a group of Democrats who were still undecided.
Only 52 people who responded claimed to be registered Republicans.
Here's the breakdown of the findings: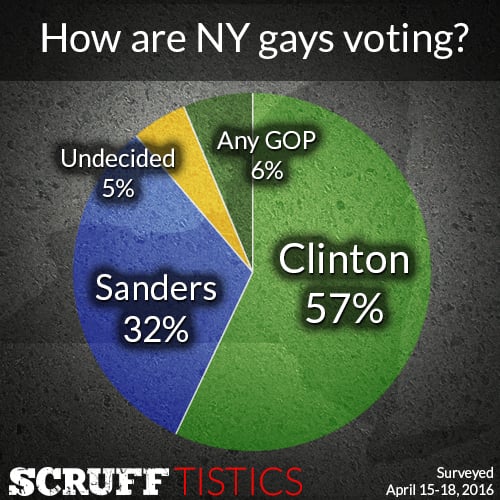 Take a closer look at the poll findings here.