Chevrolet is matching donations to Ruth Ellis Center up to $25,000
Ruth Ellis Center has established a national reputation for quality and innovation in providing trauma-informed services for lesbian, gay, bi-attractional, transgender and questioning (LGBTQ+) youth, and young adults, with an emphasis on young people of color, experiencing homelessness, involved in the child welfare system, and/or experiencing barriers to health and wellbeing.
Today, the twentysomething transgender actress is a rising star with recurring roles on Dear White People, How to Get Away with Murder, and Tyler Perry's Bruh. But she grew up in Los Angeles with a father who was "extremely abusive" and often left her covered in bruises. 
Part of his rage came from a refusal to understand or accept his child's emerging gender identity.
"I was a really shy kid and I had a strong stutter, but because I was beat so much, it was almost like I had the stutter and the shyness beat out of me," Tann told LGBTQ Nation. "Even though they were trying to beat the transness out of me."
Her parents were separated and the family faced financial difficulties, she said. "We weren't poor, but, you know, there were definitely hard times."
Amid the abuse and economic instability of her childhood, Tann found a  safe haven in television.
"I remember watching the Disney Channel, and I remember seeing these kids — Raven, The Suite Life of Zack and Cody, Miley Cyrus, Wizards of Waverly Place," she said. "They all looked so happy, like they were having fun. I was so inspired by them, by the way that they stood up to the obstacles that were in front of them. Even if they didn't look like me and they weren't trans." 
It wasn't long before people began to take notice of her newfound confidence.
"I was walking down the Santa Monica Pier with my father as a child and someone came up to us and said, 'Your kid should be in commercials,' and gave us his card," Tann said. 
"I was like, 'You need to call! You need to call!' But he never called," she added. "So I said, 'Then I will make the call. I know I can't make the call now, but I'm going to make the call when I can.'"
By the time she was a teenager, Tann was living with her mother in Las Vegas, but she was determined to get to Hollywood "to make my dreams come true."
She moved in with her sister in Covina, about 20 miles east of Los Angeles. But the distance was still too great, so she moved in with a man she had met in Las Vegas who was living in L.A.'s Northridge neighborhood.
Tann thought she was finally closing in on her dream, but her generous "host" turned out to be involved in a drug ring.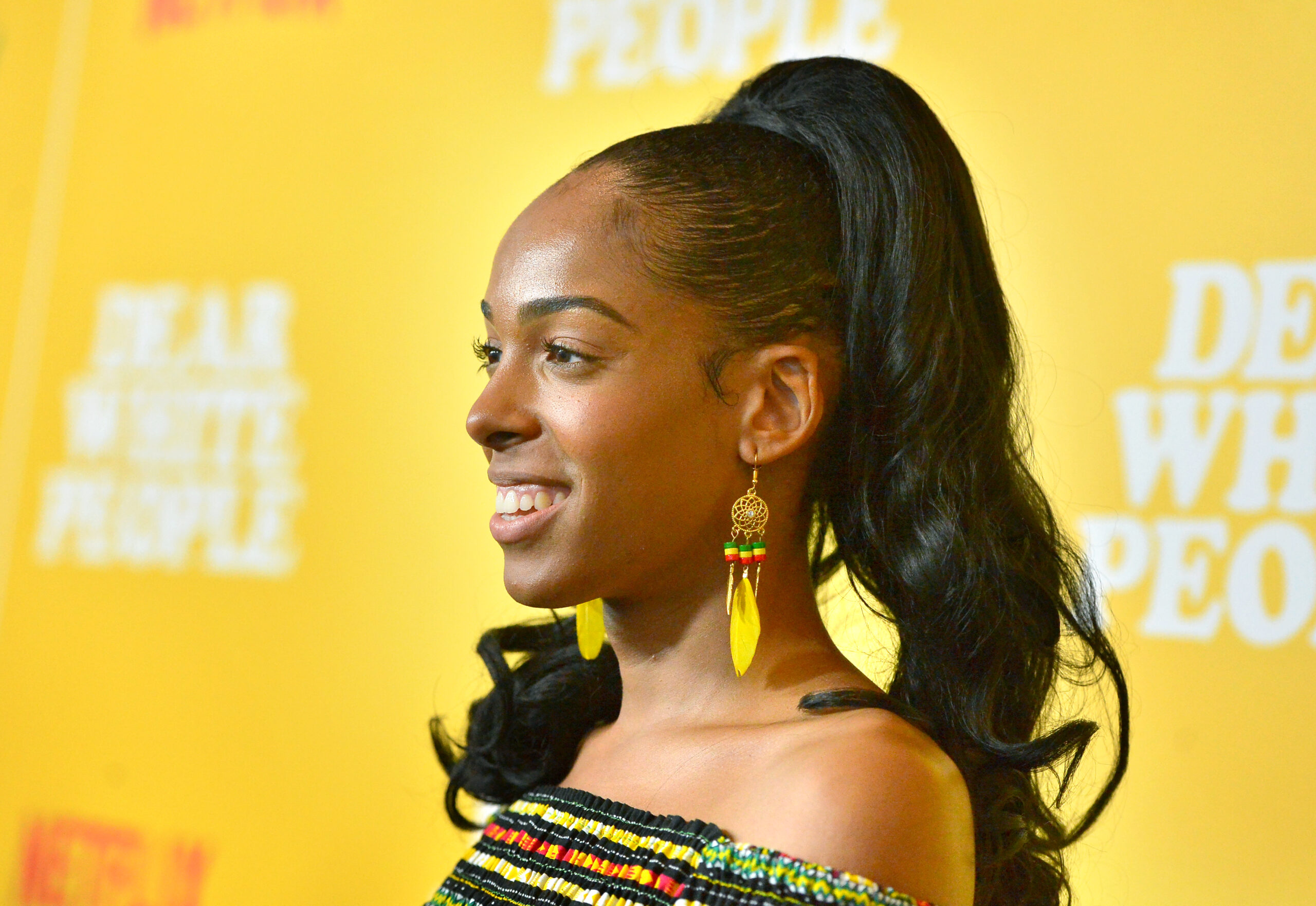 "It was insane," Tann said. "And then the police came and they busted down the doors, and they held guns on all of us. It was like straight out of the movies."
Before long, Tann was living in her car while working a retail job, "trying to make something happen."

Through another friend experiencing homelessness, Tann learned about the Los Angeles Youth Network, where she was able to get emergency shelter.  
Her time at the shelter was limited, though, and she faced the possibility of going back to living in her car, which had been vandalized. That's when she heard about the Los Angeles LGBT Center, which offered her housing, food, and access to a GED program. 
"The LGBT Center really saved me," Tann said. "It allowed me to save my money, allowed me to have a roof over my head, and three meals a day. I was able to have some stability, so I could really get things on and poppin'."
The Center, the largest facility in the world providing services to LGBTQ people, helps thousands of unhoused lesbian, gay, bisexual, transgender, and questioning young people ages 12 to 24 every year by offering emergency and transitional housing, meals, health care, counseling, addiction recovery, workforce training, access to education services, and recreation.
Center staff paired Tann with a mentor, Queer Eye star Karamo Brown, who showed her around the Paramount lot. Years later she would be back on that lot for a screen test.
"She's probably one of the most capable, intelligent, driven individuals that I have ever worked with at the Center," Brown told LGBTQ Nation.
"She was someone who I knew was going to be a star," he added. "And I don't just mean in the sense of a Hollywood star, I mean someone who's going to shine bright in advocacy, or anything else she does."
In addition to a mentorship and helping her complete her GED, the Center connected Tann to a scholarship with NBC Universal. She used the money to pay for acting classes at Berg Studios and set up accounts with casting agencies.
Eventually, her persistence paid off: Tann landed a slot as a contestant on Season 23 of America's Next Top Model in 2016. Acting parts came, too, including a role in the 2018 Blumhouse horror movie Cam, followed by another Blumhouse film, K-12, in 2019.
She's filming another Blumhouse film — an as-yet-unnamed thriller set at a gay conversion camp. Directed by Gladiator screenwriter John Logan and co-starring Kevin Bacon, Anna Chlumsky, and Carrie Preston, the film will stream on NBC Universal's Peacock service.
"When I auditioned for this movie, I had no idea that the distributor was going to be Universal," she said.
"And I kept saying to myself before this that when I worked for Universal or NBC, it would be a moment. It's not just going to be like a little guest star, like a little one episode, or like a minor role, it's going to be big," Tann added.

"This has been my biggest role and my most challenging. And it's been my most fulfilling, too. To play one of the leads has been so affirming and so great. It truly has been such a full-circle moment and I'm so grateful for the Center because they truly helped me get here."
"I've said this before, when she was younger— she's going to win an Academy Award," Brown said. "I know it, a hundred percent."
Like Brown, Kevin McCloskey, the Center's director of youth services, beams with pride when he talks about Tann. 
"Quei arrived at the Center as a very determined young woman," McCloskey said. "She took advantage of many of the services and programs we offer here, but she did the hard work. We just supported her every step of the way, and we are beyond excited that she's achieving her dreams. She is a role model for all of our young people."
The Center has also blossomed since Tann's time there: In April the organization opened the Michaeljohn Horne and Thomas Eugene Jones Youth Housing development on its Hollywood campus.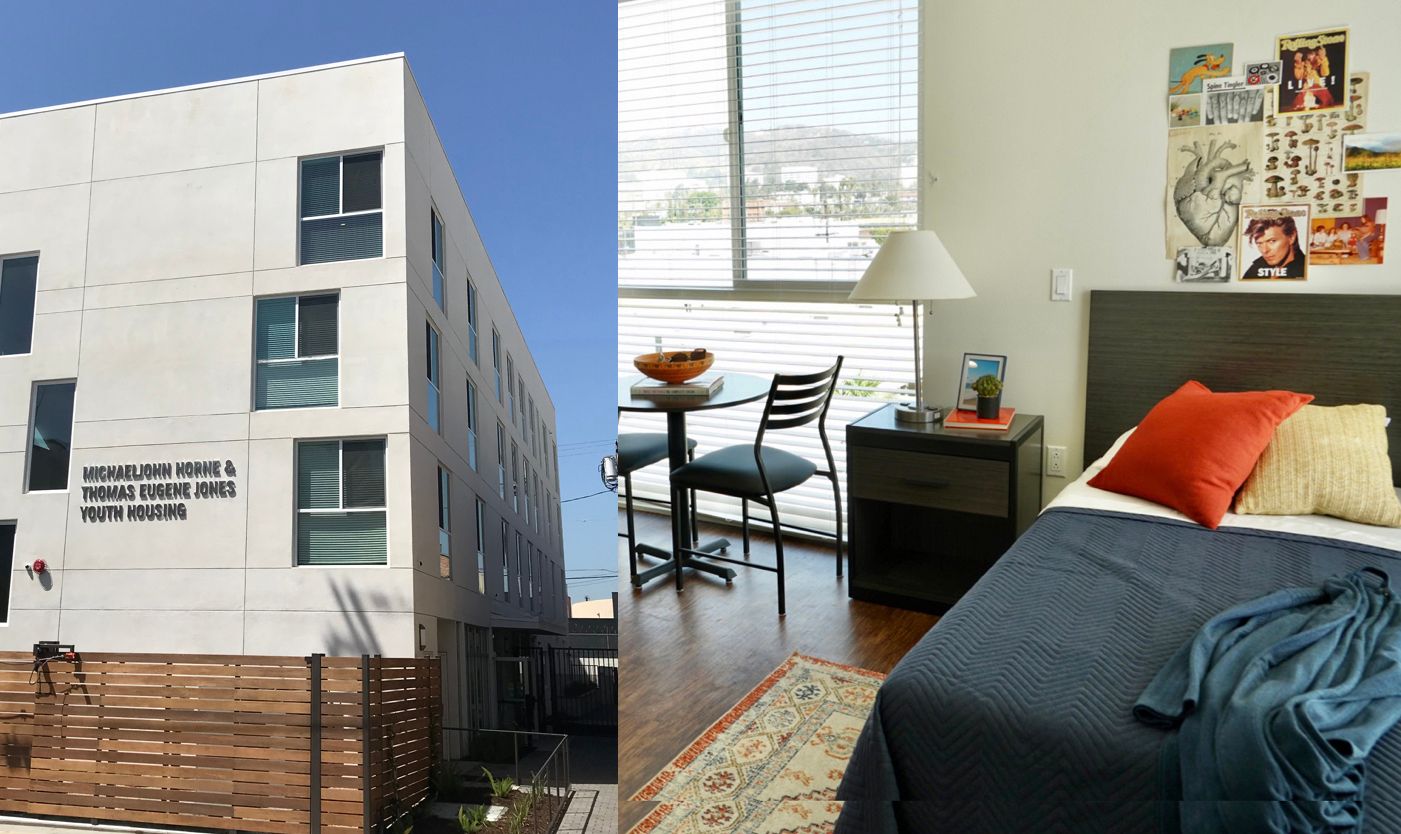 Designed by Killefer Flammang Architects with developer Thomas Safran & Associates, the four-story building includes 25 apartments for queer youth 24 and under, as well as common areas like a library and computer lab.
"We're helping youth, who experience the most extreme barriers to services, with the tools and opportunities to have a roof over their heads and to build a better, brighter future," McCloskey said. "For many of our residents, this is the first time when they have a home and community of their own."
In October, it also cut the ribbon on Center South, a new facility in South Los Angeles focused on meeting the health needs of LGBT Black and Latino communities, especially gay and bisexual men of color ages 12 to 29. It's the organization's first expansion into the neighborhood. 

Tann said of the queer young people reaching out to the Center, "I'm one of them, and they are one of me."
"I'm just on the other side, and they can get to the other side too," she added. "You know, life is not just about paying bills and making money. It's a life, and this is a journey, and you're going to have a beautiful story to tell. So take a deep breath, and just take it day by day and just believe, believe that you can do it." 
 Jeff Taylor is a freelance journalist based in North Carolina