To celebrate the upcoming 50th birthday of iconic transgender actress and activist Laverne Cox, Mattel is releasing a Tribute Collection Barbie doll made in her likeness. It's sure to become a collector's item for fans of the trailblazing artist.
Barbie worked with Cox to make sure the doll captures her fashion savvy. It comes with her trademark blonde hair, a deep oxblood red tulle gown, heeled boots, silver earrings, and a sparkling silver metallic bodysuit that shows off her fierce, fun sense of style.
Related: Every LGBTQ youth should read Laverne Cox's autobiographical Instagram message
Get the Daily Brief

The news you care about, reported on by the people who care about you:
"As a four-time Emmy nominated actress, Emmy winning producer, and the first transgender woman of color to have a leading role on a scripted TV show, Laverne Cox embodies the values of the Tribute Collection," Mattel said in a statement.
In an interview with People Magazine, Cox said, "I'm just so grateful that I've been able to be in this process. It's a process of reclaiming my inner child, healing her, giving her what she didn't have the first go-round. So to be turning 50 years old and be transgender and have a Barbie in my life, that feels just like a full-circle kind of healing moment."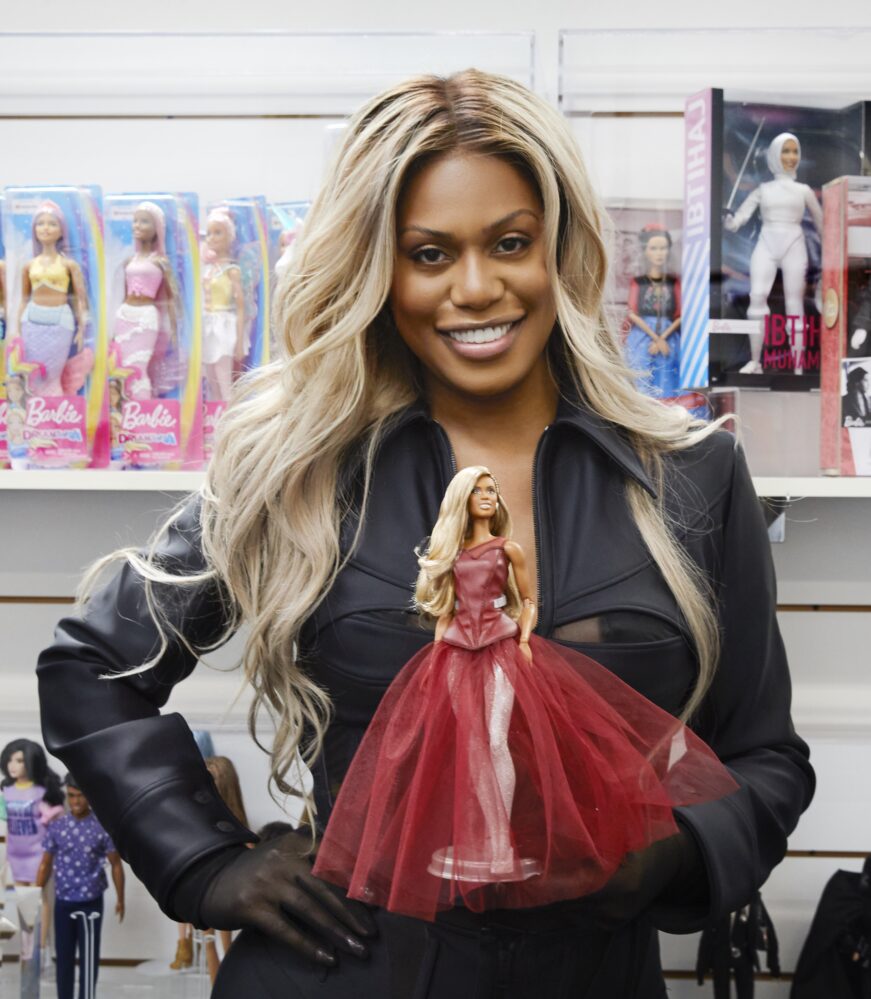 The collection, which launched last year, honors powerful women who have inspired others and changed history. The collection kicked off with comedienne Lucille Ball and English monarch Queen Elizabeth II in celebration of her 96th birthday.
Since few children have likely seen Cox's performances in Orange is the New Black, Doubt, or Rocky Horror remake, the doll will probably be most sought after by her adult fans.
The doll marks the first time Mattel has released a transgender Barbie doll. But notably, the doll isn't the first LGBTQ person to be turned into a Barbie. In 2019, Barbie released a doll fashioned after champion lesbian athlete Billie Jean King as part of its Inspiring Women Series.