A gay couple in Mexico who say they were attacked, forced to get naked, and beaten by a group of taxi drivers are now speaking out and hoping for justice.
The couple left a party late on January 20 in Oaxaca with two other friends, according to Xavier, one of the gay men. They split a taxi.
Related: Taxi driver arrested after assaulting gay couple over a kiss
At some point during the ride, the driver accused one of them of stealing.
"The driver told my friend: 'Give back what you took,'" Xavier told Homosensual. "He was surprised and asked what he was talking about. The driver said that he couldn't find a five-peso note."
The group decided to leave the cab. The driver stopped and also got out of the car, allegedly yelling homophobic slurs at the couple.
Xavier said that he and his boyfriend tried to walk away and ignore the driver's insults.
The driver called other drivers over and accused the couple of stealing. He also talked to people in the area where they had stopped and said that the couple stole from him.
The two other friends ran away, but Xavier said that he and his boyfriend were cornered and couldn't escape.
A mob of neighbors and drivers attacked them. They hit the couple and took away their possessions, including some of their clothes.
"They grabbed my boyfriend, undressed him and beat him," Xavier said. "They brought me to the taxi driver, took out a tube, and started hitting me."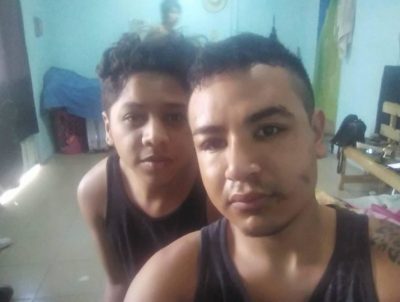 Xavier said that they filed a police report. He believes that the attack was motivated by the taxi driver's homophobia.
"I demand justice, this can't be left like this," he said. "Hopefully this doesn't happen to anyone else."