Randy Rainbow takes on "covfefe" in a Broadway medley.
Earlier this week, Donald Trump tweeted "Despite the constant negative press covfefe," and then deleted it when he woke up in the morning. He was probably going to tweet an attack on the negative press coverage his administration generally receives.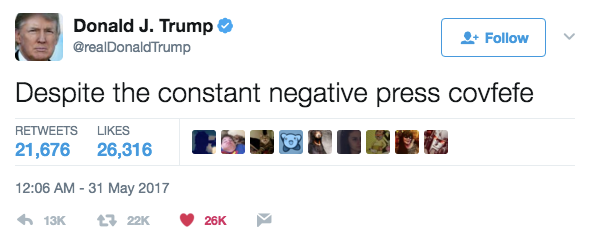 Randy Rainbow sings and explores what this word might actually mean.