Despite the great personal hardship, discrimination, and violence faced by transgender people face, many have achieved notable careers in government, business, entertainment, or as social justice advocates with the support of friends, allies, and organizations. These 70 individuals below are just some of the famous transgender people who deserve recognition for thriving in their fields and becoming empowering representations of queerness.
When building a list of famous trans people, there were three basic criteria:
They are currently living.
They are publicly out as transgender.
They've had successful careers after their transitions.
While the careers of some of these famous transgender people have little to nothing to do with being trans, others have built successful platforms on their trans identities, defiantly challenging oppression while wearing their gender identity as emblems of honor.
This list is not comprehensive, and there are literally hundreds more we did not list. The careers represented are deliberately eclectic, as are their genders, ages, races, and are intended to show the diversity of the community.
Transgender people can accomplish great and admirable things as out and proud individuals. They should be role models not only for queer youth, but for anyone. Thus, in no particular order, here are LGBTQ Nation's top 70 famous transgender people you should know about.
1. Laverne Cox
No list of successful and famous transgender celebrities would be complete without Laverne Cox. Cox is an American actress, reality television star, television producer, and LGBTQ advocate. She became known for her portrayal of Sophia Burset on the Netflix television series Orange Is the New Black, for which she became the first openly transgender person to be nominated for a Primetime Emmy Award in the acting category. In 2017, she became the first transgender person to play a TV series regular on U.S. broadcast in the drama series Doubt. She was also the first trans person to appear on the cover of Time magazine and has since been the cover model for both British Vogue and South African Cosmopolitan magazines. Cox is also known for producing and co-hosting the VH1 makeover television series TRANSform Me. She has produced documentaries on trans issues, appeared in numerous TV shows and film, and won numerous awards for her trans advocacy.
2. Dr. Ben Barres
Dr. Ben Barres is an American neurobiologist at Stanford University. His research focuses on the interaction between neurons and glial cells in the nervous system. Since 2008, Barres has been Chair of the Neurobiology department at Stanford University School of Medicine. He transitioned in 1997, and became the first openly transgender scientist in the U.S. National Academy of Sciences in 2013.
3. Eliot Page
Page publicly came out as trans in December 2020. The Canadian actor was the first out trans man to appear on the cover of Time magazine. He acted in Canadian TV shows until his 2005 U.S. breakthrough film Hard Candy, followed by his role in the 2007 teen pregnancy drama Juno, for which he received an Oscar nomination. He has since appeared in numerous films and TV shows, including in two X-Men films, his co-hosted travel series Gaycation, and The Umbrella Academy, which re-introduced his character as a trans man. He has also written a memoir entitled Pageboy.
4. Lynn Conway
Lynn Conway is notable for a number of pioneering achievements, including the Mead & Conway revolution in VLSI design, which incubated an emerging electronic design automation industry. She worked at IBM in the 1960s and is credited with the invention of generalized dynamic instruction handling, a key advance used in out-of-order execution, used by most modern computer processors to improve performance. In the fall of 2012, the IEEE published a special issue of the IEEE Solid-State Circuits Magazine devoted to Conway's career.
5. Chaz Bono
The child of entertainers Sonny Bono and Cher, Chaz Bono came out as a lesbian in 1995 and out as trans in 2009. He has worked as an LGBTQ activist with the Human Rights Campaign and the Gay and Lesbian Alliance Against Defamation. He also appeared as himself in his 2011 documentary film Becoming Chaz and in the 2020 documentary Disclosure: Trans Lives on Screen. He also had recurring roles in two seasons of gay TV creator Ryan Murphy's American Horror Story anthology series.
6. Amanda Simpson

Amanda Simpson was the Deputy Assistant Secretary of Defense for Operational Energy until January 2017 with the change of administration. Previously, Simpson was the Executive Director of the U.S. Army Office of Energy Initiatives (OEI) leading the Army's efforts to implement large-scale renewable energy projects. Upon her appointment to the position of Senior Technical Advisor in the Bureau of Industry and Security in 2010, she became the first openly transgender woman political appointee of any Presidential administration.
7. Candis Cayne
Cayne became the first trans actress to play a recurring trans character in primetime with her 2007 role as the trans mistress Carmelita in the show Dirty Sexy Money. During the 1990s, she performed in drag in Chelsea, New York and also performed at Wigstock, the annual drag festival in Manhattan's East Village. She has appeared in the queer films Stonewall, To Wong Foo, Thanks for Everything! Julie Newmar, and RuPaul's 2007 spy parody Starrbooty. She has also acted in gay TV creator Ryan Murphy's Nip/Tuck, the trans reality show I Am Cait, played the Fairy Queen in The Magicians, and acted in the Amazon drama series Transparent. She has also appeared in music videos for TLC's "No Scrubs," Kelis's "Milkshake," and others.
8. Rachel See
Rachel See, is the Branch Chief, E-Litigation, at the National Labor Relations Board, where she helps protect workplace democracy by guiding the NLRB's 800+ lawyers through electronic discovery issues in their investigations and trials. She has personally appeared and argued in some of the Agency's biggest cases, including cases against McDonald's, Walmart and Community Health Systems. In addition to managing complex litigation and providing guidance and training to NLRB litigators, See acts as in-house counsel for the NLRB, providing legal advice to the organization's leadership when the NLRB must respond to requests for electronic information. In 2012, she was the first NLRB employee to transition on the job.
9. Laith Ashley
The Dominican-American model came out as trans in 2012 and appeared in a trans-specific marketing campaign for the New York department store Barney's in 2014. He also appeared in Diesel's "Make Love Not Walls" campaign in 2017, but the fashion brand deleted his images after transphobic backlash. He gained notoriety after trans actress Laverne Cox shared an image of him on Instagram. He has since modeled for Calvin Klein and other brands and has appeared in the TV shows Strut, Pose, and RuPaul's Drag Race as the first out trans man in the reality competition's hunky Pit Crew. He appeared in the music video for Taylor Swift's "Lavender." He is represented by the trans modeling agency Slay and has spoken against transphobia in the modeling industry.
10. Robyn McCutcheon
Robyn McCutcheon is a Foreign Service Officer (FSO) with the Department of State based at the U.S. Embassy in Astana, Kazakhstan, since October 2014. She covers Environment, Science, Technology, and Health issues in Kazakhstan, Kyrgyzstan, Tajikistan, Turkmenistan, and Uzbekistan from a regional perspective. McCutcheon served previously in the Nuclear Risk Reduction Center in Washington, DC, in 2013-14. She also has had postings in Romania and Russia. Prior to joining the State Department in 2004, McCutcheon worked as an engineer and programmer on NASA missions, primarily Hubble Space Telescope. She is the first person to transition while posted overseas.
11. Isis King
King became the first trans woman ever to compete in the reality TV series America's Next Top Model. She felt "born in the wrong body" and stayed at the Ali Forney Center for homeless LGBTQ youth after coming to New York City to start her gender transition. She began her medical transition in 2007 and had been runway modeling for seven years before her 2008 appearance on the aforementioned reality show. When she appeared on The Tyra Banks Show in 2008, the show's host introduced her to trans surgeon Marci Bowers, who offered her an all-expenses-paid surgery. She has also appeared on the TV shows Shameless, Strut, and When They See Us.
12. Angelica Ross
Angelica Ross is the founder of TransTech Social Enterprises, a company that empowers trans and gender-nonconforming people through on-the-job training in leadership and workplace skills. Ross has toured nationally, speaking her powerful mission into action with business leaders, educators, and the President of the United States. Since studying theater at Florida Atlantic University, she has been featured in film, television, and live theatre. Ross is the breakout star of the Emmy-nominated Her Story.
13. Kim Petras
This German-born pop star gained international notoriety in her early adolescence for appearing in a documentary and talk show to advocate for getting gender-reassignment surgery at age 16, two years before the legal age of 18 in Germany. Though she's been releasing music since 2008, her breakthrough came in 2017 when her single "I Don't Want It at All" went viral on the Spotify music streaming platform. She has since performed at Pride events in Sydney and Los Angeles. In 2021, she became the first out trans person ever to perform at the MTV Video Music Awards. She has collaborated with such musicians as Charli XCX, non-binary singer Sam Smith, and others.
14. Wendy Carlos
Wendy Carlos is an American composer and keyboardist best known for her electronic music and film scores. She oversaw the development of the Moog synthesizer, then a relatively new and unknown keyboard instrument designed by Robert Moog. Carlos came to prominence with Switched-On Bach (1968), an album of music by Johann Sebastian Bach performed on a Moog synthesizer which helped popularize its use in the 1970s and won her three Grammy Awards. She composed the score to two Stanley Kubrick films, A Clockwork Orange (1971) and The Shining (1980), and Tron (1982) for Walt Disney Productions.
15. Chella Man
This deaf, Asian, transgender YouTuber played the mute bisexual superhero Jericho in the DC Universe series Titans, making him the first openly queer character to appear on the show. Man began losing his hearing at age 4 and was completely deaf by age 13. He began making videos on YouTube because of the extreme lack of representation he saw for people with his overlapping identities. In May 2018, he presented a TedX Talk entitled Becoming Him which discussed his gender transition and disability. He has since modeled for Calvin Klein, Gap, and American Eagle. He has won numerous awards from LGBTQ publications for his work.
16. Martine Rothblatt
Martine Rothblatt is an American lawyer, author, and entrepreneur. Rothblatt graduated from University of California, Los Angeles with a combined law and MBA degree in 1981, then began work in Washington, D.C., first in the field of communications satellite law, and eventually in life sciences projects like the Human Genome Project. She is the founder and Chairman of the Board of United Therapeutics and the highest-paid female executive in the United States. She is also the creator of GeoStar and Sirius Radio.
17. Nikita Dragun
Dragun is the creator of Dragun Beauty, a cosmetic line specifically for the trans community and others. In 2013, Nikita Dragun launched a YouTube channel for makeup tutorials. She studied in business and marketing at the Los Angeles Fashion Institute of Design & Merchandising. In December 2015, she came out as trans in her most-watched video to date. In November 2018, when Victoria's Secret's chief marketing officer Ed Razek said the company would never feature a trans woman, she published a video of herself "selling the fantasy." Her video quickly went viral. The Mexican-Asian model has appeared in music videos for Kim Petras, Paris Hilton, Doja Cat, Iggy Azalea, and others.
18. Jessica Taylor
Jessica Taylor is a Canadair Regional Jet plane Captain for Skywest Airlines, where she has worked since 2012. In 2007, Taylor decided to go back to school at Utah Valley University to achieve her dreams of becoming an airline pilot. She finished her schooling in 2009 working as a flight instructor in Santa Ana, California. Taylor has flown more than 40 types of aircraft, including the Cessna 172, Extra 300, Edge 540, Pitts S2C, and Challenger. After her transition, she worked with members of Congress and the FAA to allow transgender people equal treatment for medical certification.
19. Miss Major Griffin-Gracy
Born in Chicago, this long-time trans advocate said she participated in the 1969 Stonewall uprising in New York City. In the late 1970s and '80s, Griffin-Gracy worked with organizations to provide services for incarcerated, homeless, and addicted trans women as well as for people affected by the AIDS epidemic. In 2003, she served as Executive Director of the Transgender Gender Variant Intersex Justice Project for imprisoned trans women. She has criticized the mainstream LGBTQ rights movement for regularly excluding trans people of color and the poor. She also believes gender expression is policed through social behavior and state policies. Her life was recounted in the 2016 documentary Major!
20. Judge Phyllis Frye
Judge Phyllis Frye graduated from Texas A&M University with a B.S. in Civil Engineering and an M.S. in Mechanical Engineering. She was honorably discharged from the United States Army in 1972. She transitioned in 1976, and earned an M.B.A. and J.D. from the University of Houston. On November 17, 2010, Houston mayor Annise Parker appointed Frye as an Associate Judge for the City of Houston Municipal Courts. The Houston City Council unanimously approved of her appointment. On April 28, 2013, Frye was presented with the Lifetime Achievement Award by the Transgender Foundation of America.
21. Brian Michael Smith
Smith – who came out as a transgender man in 2017 – has played a trans police officer on OWN's Queen Sugar and a political strategist in Showtime's The L Word: Generation Q. His role as a firefighter in 9-1-1: Lone Star made him the first out black trans man to star in a regular role on a network TV series. He was also the first transgender man ever to be named in one of People magazine's list of "Sexiest Men Alive."
22. Sergeant Ken Ochoa
Sergeant Ken Ochoa enlisted in the army in 2010 as an intelligence analyst and served with the 1st infantry division and deployed in support of Operation Enduring Freedom in 2012. He earned the air assault badge and is now assigned as a drill sergeant at Fort Jackson; only the top 10% of each Army Specialty gets selected to attend the drill sergeant academy. Career awards include two army commendation medals, three army achievement medals, and the Afghanistan campaign medal.
23. Patricio Manuel

Manuel is the first out transgender boxer ever to compete in and win a U.S. professional bout. He came out as trans after winning five national amateur championships and competing in the 2012 Women's U.S. Olympic Trials. He has spoken in support of trans inclusion in pro-sports. In September 2019, he appeared in advertisements for Everlast boxing equipment. In the ads, he shared details of his transition and sports training.
24. Jennifer Finney Boylan
Jennifer Finney Boylan, author of fifteen books, is the inaugural Anna Quindlen Writer in Residence at Barnard College of Columbia University. She has been a contributor to the op/ed page of the New York Times since 2007; in 2013 she became Contributing Opinion Writer for the page. Boylan also serves on the Board of Trustees of the Kinsey Institute for Research on Sex, Gender, and Reproduction. Her new novel, Long Black Veil is forthcoming from Penguin Random House in April 2017. Two other current projects are Falcon Quinn and the Bullies of Greenblud, an anti-bullying YA project; and the anthology of older women's experiences, The Bitch is Back.
25. Kate Bornstein
Though they're non-binary, Bornstein's own gender transition and their public work about gender identity have both shaped trans culture. After undergoing sex reassignment surgery in 1986, they created one-person theatrical performances — such as The Opposite Sex Is Neither and Hidden: A Gender — to express paradoxes about gender. In 2009, their self-help book — Hello, Cruel World: 101 Alternatives to Suicide for Teens, Freaks, and Other Outlaws — became a finalist for the Lambda Literary Award for LGBT Nonfiction. In May 2012, they published A Queer and Pleasant Danger: A Memoir, and in April 2013, they released My New Gender Workbook: A Step-by-Step Guide to Achieving World Peace Through Gender Anarchy and Sex Positivity. Bornstein regularly speaks and holds workshops on gender identity.
26. Nicole Shounder
Nicole Shounder is a civilian uniformed Medical Services Officer (MSO) for Military Sealift Command with an equivalent rank of Lieutenant Commander. In 10 years of service she has been assigned to eight ships, and deployed to the Persian Gulf and off the Horn of Africa eight times. Two of these assignments as a medical officer were to U.S. Navy warships. All of these deployments and assignments have been as an openly transgender woman. While serving on the U.S.S. Ponce, Shounder was named the Navy's Civilian Mariner Employee of the year in 2011. Her work was instrumental in demonstrating that transgender service members can be accepted, valuable, and deployable.
27. ALOK
The child of Malaysian and Indian parents, ALOK is a multi-disciplinary artist whose educational performance work explores gender, race, trauma, and community. They graduated from Stanford University, having studied feminism, gender, sexuality, race, and ethnicity. While ALOK's work protests sociopolitical oppression, they also seek to create public spaces for processing pain and connecting in meaningful ways. They also advocate for trans and gender non-conforming people to not just be reduced to their physical appearances. Nonetheless, ALOK's bright nonbinary fashions have been part of their trademark, even modeling them in Vogue, Vogue Italia, Bust, and Paper magazines.
28. Geena Rocero
Geena Rocero is a Filipino American supermodel, TED speaker, and transgender advocate based in New York City. Rocero was born in Manila, Philippines to a working-class family, and immigrated to the U.S. in 1999. Rocero was discovered by a fashion photographer in a restaurant on the Lower East Side of Manhattan in 2004 when she was 21 years old. She was then signed to top agency NEXT Model Management and spent 12 years modeling for international swimsuit and beauty editorials. On March 31, 2014, in honor of International Transgender Day of Visibility, Rocero came out as transgender while giving a TED talk in New York City.
29. Eddie Izzard
Though this British, gender-fluid polyglot is perhaps best known for her acting and stand-up comedy, she has also run several times for political office and has also run numerous marathons for charities benefitting sick and injured people. Izzard's 1998 stand-up performance Dress to Kill won her two Primetime Emmy Awards for writing and individual performance. She has appeared in numerous West End stage productions and on-screen, including the very gay glam-rock film Velvet Goldmine and the dramatic TV series United States of Tara, Hannibal, and The Dark Crystal: Age of Resistance. In 2017, she published her memoir Believe Me: A Memoir of Love, Death and Jazz Chickens. She has unsuccessfully run to sit on the National Executive Committee of the Labour Party and for a parliamentary seat.
30. Lana Moore
Lana Moore is a retired Columbus Division of Fire Station Captain with 35 years of experience. She transitioned on the job in 2008 and remained there until her retirement in 2016. For 13 years, Moore managed and oversaw the daily operations of Station 19, with responsibilities as a Company commander, training instructor, EMS, fire safety inspector, and fire & emergency incident commander. Having followed a family tradition spanning three generations of public service, in 1988 she received a Distinguished Service Award, and in 2011 the Fire Service Award of Merit and a Certificate of Honor and Recognition. Currently, Moore serves on the board of BRAVO (Buckeye Region Anti-Violence Organization) and as a mentor for women who are survivors of human trafficking.
31. Jazz Jennings
Jennings — a trans and pansexual youth advocate, and YouTuber — identified as trans before age five. She spoke about her gender journey on the national TV, through 20/20 and The Rosie Show, before appearing in the 2011 documentary I Am Jazz: A Family in Transition. She successfully convinced the United States Soccer Federation to allow trans students to play. In 2013, she published the children's book I Am Jazz about her life as a trans child — it has since become one of the most frequently banned books in the nation. In 2016, she published Being Jazz: My Life as a (Transgender) Teen. She has received accolades from national LGBTQ organizations and publications for her advocacy work.
32. Laura Jane Grace

Laura Jane Grace is an American musician best known as the founder, lead singer, songwriter and guitarist of the punk rock band Against Me!. Grace's distrust in authority began at age 14 following a violent arrest by police for felony charges of resisting arrest and battery. To survive early adulthood, she worked odd jobs, dumpster dived, sold blood plasma, and lived in a low-rent housing with 12 others. Starting as a solo act in 1997, Against Me! became a quartet and released seven albums, breaking through with 2007's New Wave and 2010's White Crosses. The band has also released its 2014 album Transgender Dysphoria Blues and its 2016 release Shape Shift with Me. In 2011, she founded the Total Treble recording studio and an accompanying record label, Total Treble Music. Grace's memoir; Tranny: Confessions Of Punk Rock's Most Infamous Anarchist Sellout is based on her journals, which she'd kept since third grade. She interviewed gender-variant people for the 2015 Emmy-nominated documentary series True Trans. In 2018, she burned her birth certificate during an onstage protest of North Carolina's transphobic bathroom bill. In 2020, the COVID-19 pandemic caused her band to go on hiatus. During that time, she released her second solo album entitled Stay Alive.
33. Lana and Lilly Wachowski
Lana and Lilly Wachowski are sibling American film directors, screenwriters, and producers. They made their directing debut in 1996 with Bound, and reached fame with their second film The Matrix, for which they won the Saturn Award for Best Director. They wrote and directed its two sequels: The Matrix Reloaded and The Matrix Revolutions. Other writing and producing credits include the films V for Vendetta, Speed Racer, and Cloud Atlas. Their most recent works are the film Jupiter Ascending and the Netflix series Sense8, both of which debuted in 2015. Lana came out in 2012, and Lilly in 2016.
34. Zander Keig
Zander Keig, LCSW, serves the Naval Medical Center San Diego as Clinical Case Manager for Residential Substance Abuse Rehabilitation Program and Transgender Care Team. Keig is currently serving his second three year appointed term on the National Association of Social Workers National Committee for LGBT Issues. He holds a B.A. in Speech, M.S. in conflict analysis and resolution, M.T.S. in theology, M.S.W. in clinical social work and was recognized as a "Distinguished Alumnus" in 2016 by his alma mater Metropolitan State University of Denver.
35. Reverend Dr. Cameron Partridge
Reverend Dr. Cameron Partridge is an Episcopal priest and theologian currently serving the Episcopal Chaplaincy at Boston University and Episcopal/Anglican students at Harvard Divinity School. In both contexts, he works with students of all traditions and genders. He now has the distinction of being one of the first trans chaplains at a major university, in addition to being one of just seven openly trans clergy in the Episcopal Church.
36. Tamra Bonvillain
Tamra Bonvillain is a comic book colorist who has worked for Marvel, DC, Image, Dark Horse, Aftershock, Valiant, IDW, Boom, Dynamite, and more. Currently she is coloring Moon Girl, Devil Dinosaur, and Great Lakes Avengers for Marvel, and Doom Patrol for DC. She is the colorist for Angel Catbird at Dark Horse, written by novelist Margaret Atwood and illustrated by Johnnie Christmas. She has also worked with artist Greg Hildebrandt and Jean Scrocco at their business, Spiderwebart, and graduated from The Joe Kubert School in 2009. She was named one of the top colorists in the industry by both Comicosity and Comics Alliance in 2016.
37. Teddy Geiger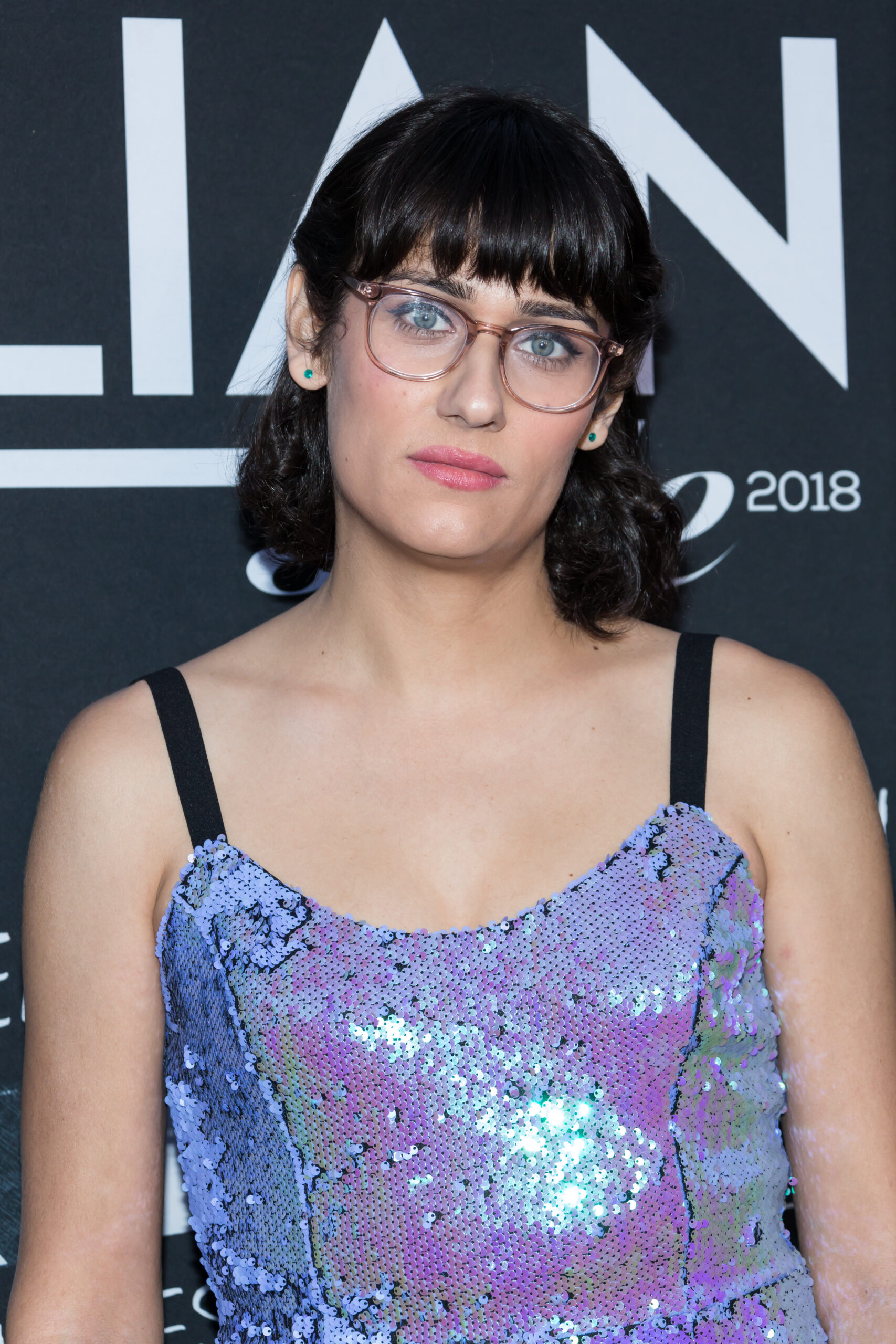 This musician has written songs for Shawn Mendes, Christina Aguilera, Maroon 5, and One Direction. However, she's also a strong musician in her own right. She appeared in VH1's 2004 reality competition In Search of the Partridge Family and released her first album, Underage Thinking, in 2006 at the age of 18. She released her second album, The Last Fears, seven years later. The first album achieved the number 8 spot on the U.S. Billboard 200, a ranking of the most popular albums. Geiger came out as trans in October 2017, telling The New York Times, "I can remember back to being 5 and looking in the mirror, feeling like a girl and wanting that." She sometimes goes by the name Teresa Geiger.
38. Rhys Ernst
Rhys Ernst is a filmmaker and artist. He is a producer on Amazon's Transparent and created the title sequence for the series. Ernst was nominated for a 2015 Emmy Award for directing and producing the webseries "Transparent: This Is Me," which won a Special Recognition GLAAD Award. In 2016 he teamed up with Focus Features to create the online series "We've Been Around," a collection of short films on transgender pioneers. In addition to the 2014 Whitney Biennial, Ernst has shown work at Sundance, Oberhausen, and The Hammer Museum; he has won awards at Outfest, Chicago International Film Festival and the LA Transgender Film Festival; he was a Point Scholar, a Project Involve Fellow, and was awarded with the 2015 Point Foundation Horizon Award for his work on transgender representation in the media.
39. Julia Scotti
Julia Scotti is a stand-up comedienne. She made it to the quarterfinals of Season 11 of America's Got Talent. She began her career as Rick Scotti in 1980 and during that time appeared on Comedy Central. She was also the winner of Showtime's Funniest Person in America contest for New Jersey, losing the finals to Ellen DeGeneres. In 2000, she stepped away from comedy to teach and began her transition in 2001. She returned to the stage in 2011. In 2014, Scotti was one of the winners of the Laughlin Laugh Festival in Nevada, and has been named one of the top 5 transgender comedians in the country by The Advocate.
40. Dr. Colt Keo-Meier
Dr. Colt Keo-Meier is a licensed clinical psychologist and lead author of the American Psychological Association Division 44's guidance for treating transgender children. Keo-Meier is now furthering his education in medical school at the University of Texas Medical Branch. He runs the Transgender Health Lab in the psychology department at the University of Houston where he conducts research on the impact of testosterone on the mental health and sexuality of transgender men as well as the experiences of parents of transgender children. His work has been instrumental in the field of transgender health.
41. Katherine Cross
Katherine Cross is a PhD student in Sociology at the CUNY Graduate Centre studying the causes and dynamics of online toxicity. In addition to her peer-reviewed academic work she has addressed the issue in numerous media outlets, including NPR, ABC Radio National, and Le Monde. She is also a widely published video game and cultural critic, with bylines in Rolling Stone, Wired, the Guardian, and many other outlets.
42. Dr. Kortney Ryan Ziegler
Dr. Kortney Ryan Ziegler is an American award-winning filmmaker, visual artist, blogger, writer, and scholar based in Oakland, California. His artistic and academic work focuses on queer/trans issues, body image, racialized sexualities, gender, performance and black queer theory. Ziegler was also the first person to receive the PhD of African-American studies from Northwestern University in 2011.
43. Allyson Robinson
Allyson Robinson is an award-winning inclusion and cross-cultural engagement consultant and social entrepreneur. She has built a career advising and leading organizations on the vanguard of social change. Robinson is a 1994 graduate of the United States Military Academy at West Point and earned a master of divinity degree in theology with an emphasis on social justice from Baylor University's George W. Truett Theological Seminary in 2007. In 2014, Calvary Baptist Church in Washington ordained her to the gospel ministry as the first transgender minister to receive that honor in a Baptist church.
44. Dr. Joan Roughgarden
Dr. Joan Roughgarden is an American ecologist and evolutionary biologist. She is well known for her theistic evolutionism and critical studies on Charles Darwin's theory of sexual selection. Roughgarden worked as an instructor and Assistant Professor of Biology at the University of Massachusetts, Boston in 1970. In 1972 she joined the faculty of the Department of Biology at Stanford University. After becoming full professor she retired in 2011, and became Emeritus Professor. She founded and directed the Earth Systems Program at Stanford. In 2012 she moved to Hawaii, where she became an adjunct professor at the Hawaii Institute of Marine Biology.
45. Thomas Beatie

Five years after his 2002 gender-affirmation surgery, Beatie became widely known as "the pregnant man" when he became pregnant in 2007 through artificial insemination. He has spoken about the transphobic discrimination he faced from the medical community and public during his pregnancy on The Oprah Winfrey Show, 20/20, in People magazine, and numerous other broadcast shows. He also shared his story in his 2008 memoir Labor of Love: The Story of One Man's Extraordinary Pregnancy. He and his now-former wife underwent a rocky public divorce.
46. Namoli Brennet
Namoli Brennet is a singer-songwriter and trans woman who has been touring the United States since the release of her first album in 2002. Brennet produces, engineers and releases her albums on her own record label, Flaming Dame Records. Her music has been featured on NPR, PBS, and the Emmy-award winning documentary, Out in the Silence, which details the struggle of a gay teen growing up in rural Pennsylvania. She has received four nominations for OUTmusic awards.
47. Kye Allums
Kye Allums is a former college basketball player at for the George Washington Colonials women's basketball team of George Washington University (GWU) and a transgender pioneer. He is now a transgender advocate, public speaker, artist, and mentor to LGBTQ youth. In 2010, Allums, a trans man, became the first openly transgender NCAA Division I college athlete.
48. Alexandra Grey
Alexandra Grey is an American actress and musician best known for her role as Elizah Edwards on the TV series Transparent. Grey also guest-starred on Season 2 of the CBS medical drama Code Black and Season 4 of the Comedy Central series Drunk History, where she portrayed gay rights activist Marsha P. Johnson. On June 3, 2016, it was announced that she was cast alongside Michael K. Williams and Phylicia Rashad in the new ABC mini-series When We Rise. Grey also played Denise Lockwood on Chicago Med.
49. Karen Kendra Holmes
Karen Kendra Holmes has worked for the Corporation for National & Community Service for 15 years as the agency's Safety Officer for the past six years. She serves as a Staff Sergeant with the Maryland Defense Force as a Chaplain's Assistant and Honor Guard. In 2012, Holmes was awarded NCO Soldier of the Year by the Maryland Defense Force. She was also named Soldier of the Year by the State Guard Association of the United States in 2013. In 2015, Holmes was honored in The Platform Magazine as one of 41 women around the world who inspire and make a difference in their community.
50. Justin Vivian Bond
For a long time, Bond was better known as Kiki DuRane, a fictional alcoholic lounge singer with the musical stage duo Kiki and Herb. She and her co-performer, Kenny Mellman, performed in New York City and London, collaborating with such queer celebrities as comedian Sandra Bernhard and Antony of Antony and the Johnsons. Bond has since appeared in numerous stage productions and films, including Shortbus (2006) by gay director James Cameron Mitchell, and Can You Ever Forgive Me? (2018) a biopic about lesbian forger Lee Isreal. She has released numerous albums including PantyChrist (1999), Kiki and Herb Will Die for You: Live at Carnegie Hall (2005), Sinderella (2009), and Whitey on the Moon (2020). She has also won numerous awards for her work, including a 2012 Lambda Literary Award for her memoir Tango: My Childhood Backwards and in High Heels.
51. Dr. Van Bailey
Dr. Van Bailey is a student affairs educator, international speaker and diversity consultant. His speeches and workshops relate to LGBTQ+ student leadership, pedagogical practice, and intersectionality. His published work has been featured on NPR, the Boston Globe, the Huffington Post, the Feminist Wire, and BuzzFeed. Dr. Bailey was awarded an Ed.D. in Educational Leadership from California State University-Northridge.
52. Sara Schnorr
Sara Schnorr is a 1970 Harvard graduate and Fulbright Fellow, and earned her J.D. in 1979 at the University of Virginia Law School, where she was Editor-in-Chief of the Virginia Journal of International Law. Sara became a partner at Locke Lorde LLP in 1987. While a senior partner, Schnorr transitioned in 2009 publicly as a trans woman with the full support of her firm and major clients. In April 2016, Governor Charlie Baker appointed her to the Massachusetts State Commission on the Status of women, the first trans woman ever so appointed.
53. Jennell Jaquays
Jennell Jaquays pioneered the creation of pre-made role-playing game (RPG) scenarios in her D&D fanzine The Dungeoneer and is widely known for her adventures Dark Tower and Caverns of Thracia which are still in print, 37 years later. She assembled one of the first multi-discipline video game art and design studios at Coleco to make ColecoVision games. After working as an RPG artist and designer, she returned to computer games in 1997 as a designer for id Software, as an artist for "Age of Empires" and "Halo Wars" titles and was a co-founder of The Guildhall at SMU in Dallas, a leading video game development school. She was chief creative officer at Olde Sküül in Seattle, Washington, and is now the owner and operator of Dragongirl Studios.
54. Dr. Vivienne Ming
Vivienne Ming is a theoretical neuroscientist, technologist and entrepreneur. She co-founded Socos, a startup which applies cognitive modeling to create adaptive, personalized educational technology. She is also a visiting scholar at UC Berkeley's Redwood Center for Theoretical Neuroscience pursuing her research in neuroprosthetics. Previously, Dr. Ming was chief scientist at Gild. Her work and research has received extensive media attention including the New York Times, NPR, Nature, O Magazine, Forbes, and The Atlantic.
55. Jen Richards
Jen Richards is a writer and actress. From 2008 through 2013, she was the Managing Director of the multiple Grammy Award-winning contemporary classical music ensemble Eighth Blackbird, and served as President of New Music Chicago. She was the Central District Director for the Theosophical Society in America and National Coordinator for the Young Theosophists Movement. Richards received her BA in Philosophy from Shimer College, and studied at Oxford University. She is the co-writer, star, and producer of the Emmy nominated series Her Story; a 2016 Outfest Screenwriting Fellow for her feature script Any Given Week; and will be appearing in several upcoming projects, including CBS's Doubt, and CMT's Nashville.
56. Ina Fried
Ina Fried is an American journalist for Re/code. Prior to that, she was senior editor for All Things Digital and a senior staff writer for the CNET Network. She frequently comments on technology news on National Public Radio. She has won numerous journalism awards, including being a three time winner of the NewsBios/TJFR "30 Most Influential Business Journalists Under 30," the Western Publications Association for Outstanding Editorial Content's Maggie Award, and was named to the National Lesbian Gay Journalists Association 2016 Hall of Fame. Fried was also a well-known child actor in movies such as Rocky III and The Secret of NIMH.
57. Dr. Rachel Levine
Dr. Rachel Levine is currently Physician General for the Commonwealth of Pennsylvania and Professor of Pediatrics and Psychiatry at the Penn State College of Medicine. Her previous posts included: Vice-Chair for Clinical Affairs for the Department of Pediatrics and Chief of the Division of Adolescent Medicine and Eating Disorders at the Penn State Hershey Children's Hospital-Milton S. Hershey Medical Center. She is also the Liaison for the LGBT community for the Office of Diversity at the Penn State College of Medicine.
58. Dylan Orr
Dylan Orr is the Director of the Office of Labor Standards for the City of Seattle. Previously, Orr served as Chief of Staff to Assistant Secretary Kathy Martinez in the Office of Disability Employment Policy. As the Department of Labor representative, he also worked with the White House Office of National AIDS Policy on the implementation of the President's National HIV/AIDS Strategy. Upon his appointment to his role as Special Assistant in 2009, he became the first openly transgender person appointed to any U.S. presidential administration.
59. Christina Kahrl
Christina Kahrl is one of the co-founders of Baseball Prospectus. She is the former executive editor of the think tank's website, the former managing editor for their annual publication, and is currently writing and editing for ESPN.com. She is a member of the Baseball Writers Association of America. In 2015, she was the first transgender journalist to interview Caitlyn Jenner, at a public Q & A in Chicago, where people protested Jenner's appearance.
60. Dr. Jamison Green
Dr. Jamison Green is an author, lawyer, and advocate. He authored Becoming a Visible Man, which received the 2004 Sylvia Rivera Award for best book in Transgender Studies from the Center for Lesbian and Gay Studies, and was also a finalist for a 2004 Lambda Literary Award. Green earned his doctorate in law in 2011 at Manchester Metropolitan University (England). Green was President of the World Professional Association for Transgender Health, the foremost authority on transgender health issues, from 2014-2016.
61. Janet Mock
Janet Mock is an American writer, TV host, transgender rights activist, author of Redefining Realness, contributing editor for Marie Claire, and a former staff editor at People magazine's website. She has appeared on Oprah Winfrey's Super Soul Sunday, Real Time with Bill Maher, Melissa Harris-Perry, The Colbert Report, and The Nightly Show. Mock's memoir, Redefining Realness, made The New York Times bestseller list for hardcover nonfiction, and contains her personal memories often alongside statistics or social theory.
62. Chris Mosier
Chris Mosier is an American transgender triathlete. He started his athletic career as a female, started his transition in 2010, and in 2015 earned a spot on the Team USA sprint duathlon men's team for the 2016 World Championship, making him the first known out trans athlete to join a U.S. national team different from his gender assigned at birth. While he qualified, Mosier was uncertain about his eligibility to compete in the Duathlon Age Group World Championship Race in Spain in June 2016. In 2015, Mosier challenged the International Olympic Committee's policy on transgender athletes, resulting in the creation and adoption of new IOC guidelines.
63. Deirdre McCloskey
Deirdre McCloskey is the Distinguished Professor of Economics, History, English, and Communication at the University of Illinois at Chicago. Since October 2007 she has received six honorary doctorates. In 2013, she received the Julian L. Simon Memorial Award from the Competitive Enterprise Institute for her work examining factors in history that led to advancement in human achievement and prosperity. Her main research interests include the origins of the modern world, the misuse of statistical significance in economics and other sciences.
64. Fallon Fox
Fallon Fox is an American mixed martial artist (MMA). She is the first openly African American transgender athlete in MMA history. During her MMA career, she has compiled a 5-1 record. In 2014, Fox was inducted into the National Gay and Lesbian Sports Hall of Fame. Before her career in MMA, Fox served in the Navy aboard the U.S.S. Enterprise as an operations specialist. After leaving the Navy, she transitioned in 2006.
65. Rebecca Heineman
Rebecca Heineman is an American video game programmer. She won the National Space Invaders Championship, in November, 1980, making her the first person to ever win a national video game contest. In the mid-1980s, Heineman programmed the classic graphic adventure games "Tass Times in Tonetown" and "The Bard's Tale III: Thief of Fate". Heineman was a founding member of Interplay Productions (creating of enduring series such as "Fallout" and "Baldur's Gate"), Logicware, and Contraband Entertainment. Heineman works as the CEO of Olde Sküül in Seattle, Washington.
66. Joy Ladin
Joy Ladin is the first openly transgender professor at an Orthodox Jewish institution. She holds the David and Ruth Guttesman Chair in English at Stern College for Women of Yeshiva University, and is head of the writing center there. Ladin received her Ph.D. from Princeton University in 2000. Ladin was a finalist for the 2009 Lambda Literary Award. She has been nominated for the Pushcart Prize for Poetry and received an American Council of Learned Societies Fellowship. She was a Fulbright Scholar-in-Residence at Tel Aviv University in 2012. As of 2012, she has published five books of poetry and one memoir.
67. Dr. Becky Allison
Dr. Becky Allison is a cardiologist in Phoenix, Arizona where she has been practicing for the past 22 years, and has been named a "Top Doc" by Phoenix Magazine. She served on the Board of Directors of Gay and Lesbian Medical Association for 12 years, including two years as President. Dr. Allison also was a charter member of the AMA Advisory Committee on LGBT Health, and chaired the committee. She testified before the AMA House of Delegates in support of the resolution in which the AMA gave its support to insurance coverage for medical and surgical treatment of transgender persons, and worked to remove "Gender Identity Disorder" from the DSM.
68. Alex Garnick
Alex Garnick is an attorney at Shook, Hardy & Bacon LLP where he focuses on the defense of multinational pharmaceutical and medical device companies in multidistrict complex products liability litigation and runs a practice within the firm's pro bono program to provide name and gender marker changes for low-income transgender clients. Garnick is a graduate of Bates College in Lewiston, Maine and the University of Maryland Francis King Carey School of Law in Baltimore, Maryland. At Maryland Law, he won the William P. Cunningham Award and the Jackson Lewis LLP Labor & Employment Award.
69. Anohni
Anohni is a musician and the first-ever transgender Academy Award nominee. She received the nomination for her song "Manta Ray" in the environmental documentary Racing Extinction. She boycotted the awards show, stating that she hadn't been invited to perform the song at the event. Anohni was the lead singer of the band Antony and the Johnsons and has collaborated with the band Hercules and Love Affair. In 2006, she collaborated with Icelandic musician Björk for two tracks on Björk's album Volta. She has also directed and collaborated on various performance art pieces.
72. Loren Cameron
Cameron is an artist who takes groundbreaking photo portraits of nude trans men. Though he initially identified as lesbian, he said he faced exclusion from the community after expressing dissatisfaction with his body. He began using photography to document his physical transition. His 1996 book Body Alchemy: Transsexual Portraits and Man Tool: The Nuts and Bolts of Female-to-Male Surgery contains portraits of numerous trans men. The book won two Lambda Literary Awards. He has lectured at universities and held solo exhibitions at galleries around the world. He appeared in the Discovery Health Channel's documentary Sex Change: Him to Her, and on the National Geographic Channel's Taboo "Sexual Identity" series.
More amazing trans people we love
We weren't able to include every single worthy individual on this list of famous transgender people. Here are some others who deserve recognition:
Amy Schneider – the most successful woman and trans contestant ever to compete on the game show Jeopardy!
Zaya Wade – the 12-year-old transgender daughter of NBA player Dwyane Wade and actress Gabrielle Union
Caroline Cossey – the first trans woman in a James Bond film and the first out trans woman to pose for Playboy
Andreja Pejic – a trans female model
Emira D'Spain – the first Black transgender model ever to work with the women's lingerie brand Victoria's Secret
Eli Erlick – a journalist who uncovers unethical behavior by transphobic media figures
Amos Mac – a photographer, screenwriter, and co-founder of trans male quarterly Original Plumbing magazine
Rocco Kayiatos – trans male poet, hip-hop artist, and co-founder of Original Plumbing magazine
Shakiro – a trans female social media star in Cameroon, Africa imprisoned for her gender identity
Caroline Cossey – the first trans woman in a James Bond film and the first out trans woman to pose for Playboy
Zaya Wade – the 12-year-old transgender daughter of NBA player Dwyane Wade and actress Gabrielle Union
Shane Ortega – a U.S. military veteran who opposed the transgender military ban
Patrick Staff – a U.K. artist who examines how environments affect queer, trans, and non-binary people
Lucas Silveira – believed to be the first openly trans man to have signed with a major record label
Harisu – South Korea's most famous trans entertainer
Gabbi Tuft – a former World Wrestling Entertainment athlete who later came out as trans
Amy Schneider – the most successful woman and trans contestant ever to compete on the game show Jeopardy!
Gwendolyn Ann Smith – An LGBTQ Nation contributor and founder of the Transgender Day of Remembrance
Ian Harvie – a trans male comedian who has advocated for better trans onscreen representation
The trans community gains more visibility each and every year. We look forward to watching this list of famous transgender people evolve over time…
Editor's Note: This post has been changed to correct the spelling of Sara Schnorr's name and to correct the date of Julia Scotti's transition.